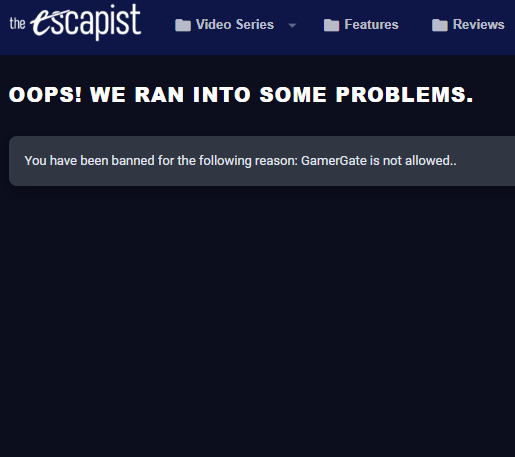 Copy-paste from what I said in this site's chatbox:
Edit: Also thought I should mention, I have never posted on the site before and only posted this 1 comment on my wall. Didn't even have a profile pic. They purely removed me because the word "GamerGate" appeared -even though I wasn't saying anything in relation to what I thought of the event itself.
Edit 2: In case any of you theorize they were tracking my IP, they said in advance of creating this site that all old users can return without fearing punishment; mods further stating users could easily do so under a new alias. This means they just banned me exclusively because a single post on my own wall had the word "GamerGate" in it and for that reason only.
Last edited: