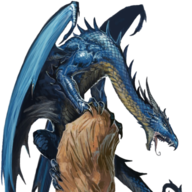 Veteran
Staff member
Founder
I'm gonna be honest, I was expecting some more bullshit, but surprisingly, it looks good. There you go, Microsoft. You can put that on your advertisements.
"It looks good."
-
Arnox
I might be able to get behind apps being centered, but I don't like the start button being in the center. Tell you what didn't look good though was all the cringey corporate "emotional" nonsense they kept spouting in between the feature reveals. Was cringey and hilarious for the wrong reasons. I do love though how the presenter couldn't keep himself from chortling just a little when he mentioned Windows Update. That was gold. Even they know how shit it is.
Speaking of which, what will also be a deciding factor they didn't talk about was if they're finally going to stop being fucking dicks and let people disable auto-updates entirely. We will see come holiday 2021 (and the insider builds). There is also promising rumors from the leaked build that it's gonna be a lot lighter than 10. Besides that, the renovated desktops look good, and the app groups are a good idea as well. They FINALLY tossed out that fucking Metro shite absolutely nobody liked and are going back to Aero. And finally. from what I can glean from Satya's bit, it looks like they're now FINALLY getting the message and want to make Windows less like Apple again overall and let people decide what they want to do with the OS in general. Again, we will see come holiday 2021 if they actually mean that.
EDIT: TPM requirements it turns out have been way overblown, although Microsoft really buried the true requirements.
These
are the actual CPU requirements.
EDIT 2: Now it looks like Microsoft is going back to the 2.0 requirement. But then on Monday they said they're still evaluating... >_>
Last edited: