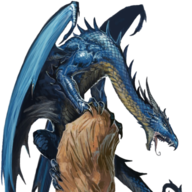 Veteran
Staff member
Administrator
Global moderator
Clan member
Oh, this is gonna be a fun one.

1. Congress/Two-Party System
This one's partly on us as a people, but nevertheless, the bullshit district lines definitely aren't helping things, and the stranglehold both the republican and democratic parties have is utterly suffocating. Both parties are corrupt as hell. Both parties need to be tossed into the damn trash. But until the majority of people wake up to this, we'll be constantly stuck with them.

2. Unchecked Monopolies
Many people rant on how capitalism screwed us. But the thing is, the US government was supposed to sit in the background and make sure no one company "wins" and has too much power. Now, times have changed, what with the government-enforced ISP monopoly (just for starters) and the rampant greed in many companies including Facebook, Google, big banks, and even commodity companies for fucks sake.

3. Incredibly Cumbersome/Out-of-Touch Education System
Maybe in the 80s and 90s it was at least passable, but now the situation has gotten so much worse with the demand of constant state testing that forces teachers to make students memorize stuff for tests instead of actually teaching them. Teachers unions aren't helping things either I hear. And then we get the incredibly low pay and incessant parent demands. And we haven't even gotten into college and how fucking expensive THAT can get.

4. The Horrific U.S. Prison System
Where to even start. For one, it sucks down tax dollars. Literally traumatic living conditions. Doesn't even bother rehabilitating prisoners. Actually breeds even MORE criminality. And if you have prison on your criminal record, chances are, most employers aren't even going to touch you, which encourages past offenders to commit more crimes just to survive. Oh, and some prisons are privately-owned, and they campaign for more and longer prison sentences.

5. Erosion of the Family
We've often been told that if we neglect our youth, we will pay for it in the future. And although it seems trite to say, this is astoundingly true. If we don't give the youth a good foundation to build off of, then we are breeding the next generation of corrupt officials, criminals, and entitled pieces of shit. Then it won't matter how much work we put into things. People always want to look at external factors for why things are failing around them, but honestly, this is the very core of at least 95% of the problems we have as a society. We need to realize that sometimes, we only have ourselves to blame.