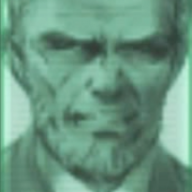 Arch Disciple
Sanctuary legend
"Pedophilia is a natural sexual orientation" is the title of a TEDx talk by Mirjam Heine of the University of Würzburg
The funny thing is that TED unknowingly posted this video on their main page/site, and then once they realized the controversial material they had on their hands, they quickly threw it under the bus and tried to censor it from the internet, abusing the copyright system and DMCA laws in order to do so. This video itself probably won't last long. I guess this isn't considered an "idea worth spreading"[nb]TED's motto[/nb]
TED has not released an official statement yet.
In case that it vanishes, I have a copy that I can upload.
Censorship aside, the tl;dr of the talk is: "Stop stigmatizing pedophiles, it only drives them underground and causes them to molest children. If you stop, they can get the help they need to control their urges and not do anything illegal"
I agree somewhat, but I'm more of the opinion that anything about your sexuality can be changed if you are motivated enough to change it.
I think it's good discussion fodder and a funny example of internet censorship.
Last edited: