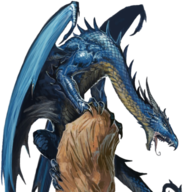 Veteran
Staff member
Founder
Right when a shooting happens, it's natural that posts will be made asking not for arguments or to push agendas but to simply pay respects to the victims. I agree with this. But there's a problem, because when these shootings happen, a government decides to push the gun control agenda. Immediately.

People ask pro-gun rights activists like me why we can't just "shut up" when these horrible acts with firearms are committed. The answer is that we can't really. Because often, if not all the time, when a shooting happens, politicians won't shut up. And it gets worse. They act before a discussion can even be made. Bills are put to a vote before the victims are even done grieving. But when activists like us try to say something about it to head it off at the pass, we're demonized.

And that's why every time a shooting happens, I groan deeply inside not just because a horrible act has been committed but because I KNOW that politicians and the major news networks will latch onto it like flies on meat as justification to take away our right to protect ourselves, not just from criminals but from the government when it becomes too corrupt. Try to bring that up in any popular social media site and you'll get torn to shreds. Labelled as insensitive. Maybe even... *gasp* a Trump supporter.

Let me tell you all something. I dislike Trump. I dislike the NRA. But I also dislike Obama. I dislike Nancy Pelosi. I dislike most if not all politicians from both the Democrat and the Republican party. I'm just a 27-year-old living in Portland, OR. Not some hillbilly in Florida. Perhaps it may be diffficult for you, but I can support gun rights without being a Republican or a Trump supporter.

So next time there's a shooting (and there will be a next time), maybe go easy on the people who are trying to protect their rights. At least try to have a civil conversation with them before you downvote them into Oblivion and the Shivering Isles.