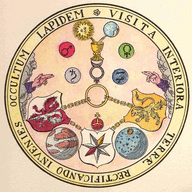 Messages

17
Occupation

Mechanic
tl;dr:
No Soap, Radio!
Aside from the bizarre undertakings of a
secret society
I belong to, I don't have many truly interesting tales of my sojourns among the
profane
.
Several years ago at a northeastern university of middling repute, a student organization was occupying an administration building in protest of rising tuition costs. The crowd was what you'd expect: a motley assortment of crust punks five minutes from failing out owing to substance issues, white middle-class academic leftists, the sort of clean-cut types with severe glasses -- the sort who are completely serious when using terms like "countryside" and "factory floor" in reference to the current
Situation
.
And, of course, lastly (and smallest in number), legitimately poor and panicked students who were afraid they'd be screwed by ever spiraling costs of higher education.
My predilection for cannabis at the time meant I was always left-adjacent on campus, occasionally finding myself at their parties (if not their
Parties
if you get my drift),
waiting for the Great Leap Forward
with them in a haze of pot smoke, beer, and, for some reason,
nitrous oxide
. They would bring in these huge tanks of nitrous oxide and people would walk around with balloons full of the stuff talking about revolution and Visine and
miners strikes
and fucking.
In any case, an acquaintance I knew because of well, weed, banged on my door, all shit-eyed on prescription amphetamines. By shit-eyed I mean his eyes were wide and tearing up owing to forgetting to blink. He'd been at the building occupation, less owing to his sympathy with the movement to keep tuition down (a laudable enough goal), but because it was, as he put it, "wall-to-wall pussy."
"You told me you can pick locks. We need someone to pick a lock."
I don't know what I was thinking. I was scared of pissing off my father, because if I got kicked out of school, it'd be hell to pay. I could get arrested, and have a criminal record. Or I could be put on a list (I'd previously -- foolishly -- written letters to incarcerated
Weather Underground
members to which they never replied but may also have screwed me over if I ever needed a security clearance).
But, it was a public institution and, like, okay, tragedy of the commons and shit, y'dig?
Worried about being arrested at the occupation, worried about the scene, worried that other people were on these prescription stimulants, someone would point at me and shout, "WHAT...is the LIBERTARIAN doing here?" and everything spiraling into a kind of
Wicker Man-like sacrifice
to Mao or something, I decided that, since this was all a very bad scene, I should go immediately.
My acquaintance and I walked over to the building, not far from the apartment I was renting. The police were mulling around outside, bored, not willing (yet) to force the issue. In hindsight they were probably used to this, as every single generation of
st00dents
suddenly realizes at once that things are all screwed up and we need revolution immediately. And every generation thinks it's the first to know the
real score
, not like the fucking SELLOUTS before them.
So for the cops: same shit, different year. Probably some overtime. Schweet!
They were barely paying attention as my friend knocked, said something deeply cryptological and covert like, "it's cool," and we entered. The stench nose-raped me -- people had been there for days and hadn't showered, and apparently everyone was taking someone's diet/weight loss pills to stay awake. People looked frazzled, insane, treacherous, dissolute, and irresponsible.
I was pretty happy to be there.
While I didn't have my own set of picks, there are these
metal bailing straps
you can find on the ground at construction sites which make passable three-or-four use picks and torsion wrenches. I'd made a set with some pliers and tin snips I had laying around, but hadn't used them yet. They're not anywhere as good as spring steel but I liked it real trashy like; posing pretentiously and flamboyantly as a professional locksmith or hacker or revolutionary or jet-setter really wasn't my thing. Not like it is now.
And until an old roommate showed me what was involved, I thought picking locks was some big thing you needed to go to trade school for but as anyone who has picked a lock knows, you can show someone how to pick a pin tumbler lock in about a minute, even if it's just by
raking wildly
and pushing on the wrench. Even a total jabroni can hate-fuck an old or cheapo lock into submission with minimal effort.
The building I was in had really ancient locks - maybe from the 50s or 60s - which tend to be a lot easier to pick, as the pins tend to stick because of years of gunk and corrosion and bureaucracy musk.
They led me up the stairs to where a bunch of offices were and had me go to town on any doors I could find. I still don't know what I was thinking, but, somewhat pliant (I was gripped by the madness of the scene), I went to work.
I'd pause here for anyone considering the ethics of the situation. On one hand you have careerist university administration eating up all the tuition money (Augustus, save some room for later!), and on the other, shit-eyed Trotskyites manifesting Ragnarok.
I had to go with the shit-eyed
Trotskyist
manifesting Ragnarok. I don't trust people who don't, at least once, waltz with shit-eyed Trotskyist manifesting Ragnarok and totally jilting
The Man
, and this has fuck-all to do with political allegiances and more with
how weird you like it
, and I like it
real weird.
The locks were effortless. I could teach Eric Trump to violate these locks.
Anyway, it was at this point, that I'd opened two doors, that I decided to fuck off, hard, now utterly paranoid that I'd crossed a line (I'm pretty bourgeois; I admit it). Everyone was breathing heavily and making smacking sounds with their dry mouths, and it was as if a horde of starving berzerkers had surrounded the weakest of an enemy and were going to just cannibalize a live human being in an orgiastic frenzy of blood and viscera.
That description might be a little...
Anyway.
I walk down the stairs. There are people pacing back and forth in the lobby like it's an insane asylum, working their jaws.
AT THAT VERY MOMENT THE COPS DECIDE TO TRY TO ENTER.
A few people who were crashing and sitting on the stairs nodding off sprung up, a few going slightly airborne in the process and instinct takes over (I'd only learned later that this was the third time the police had tried to enter so This Was Not A Drill) - all of them bum rush the doors to close them, throwing their weight against them, and someone starts blasting Public Enemy.
You have not heard Public Enemy until you have heard Public Enemy in the company of tweaking white middle-class sociology majors, let me tell you.
People are careening down the stairs to throw themselves at the door, or, more accurately, the people who already had their shoulders up to the door, while the mob of cops outside tried to push through. It was like a mosh pit, except with overtones of class war.
I don't know what the hell to do. Do I throw myself into the fetid mound of limbs and flesh in a show of solidarity? Does that make me a
Red
? (That's a little whiplashy, going from Rothbard to
Durruti
in a single day) I'm going to get arrested and kicked out and my
dad's going to be all pissed off
, and I don't even know how I feel about all of this except to say it was more interesting than sitting at home in my apartment trying to convince myself that
Rush was not a completely obnoxious band
.
The doors hold. The cops back off. Everyone's eyes are the size of saucers, people are breathing really heavily and looking around, running their hands through their hair anxiously. And I'm thinking, how the hell do I get out of here now?
About 20 minutes later I walked out. And went home.
The cops were hanging out, laughing, talking about the weekend. I don't even think they noticed me. It was as if it had never happened. This would happen several times more until the students voluntarily vacated the building. They expelled five of the 30 or so. I think they immediately enrolled at Berkeley (seriously/literally), who were happy to have them.
But here's the kicker -- a few days later my acquaintance drops by and tells me while they didn't find anything super-secret, they found old paperwork about the CIA recruitment effort on campus in one of the offices I'd unlocked. It was a few years old and had logistical information about interviews and meeting times with college staff. This was of some interest because everyone sort of knows the CIA does this, but they found actual (if outdated) proof of it.
I became a priest. I wandered up and down hillsides in Bavaria saying the Jesus Prayer, repentant always. I have not had a drop to drink, or a single hit of marijuana, since. I adopted a pescatarian diet, and was invited to Opus Dei. Today, I wear a cilice wherever I go, and the constant suffering reminds me of my excesses and misspent youth. I lead a life of equanimity and celibacy, and never look twice at the
innkeeper's daughter
.
"Because strait is the gate, and
narrow is the way
, which leadeth unto life, and few there be that find it." - Matthew 7:14
About 10% of what you just read are
lies
.