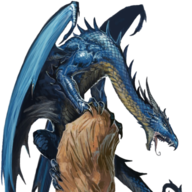 Veteran
Staff member
Founder
Game server maintainer
Original video creator(s): Arnox - script writer, video maker
gaijinkaiju - voiceover, second opinion
Creator's description: Watch me get absolutely bodied in Mortal Kombat 9 by an Expert AI (absolute cheating bastard) while talking about the many dangers of LSD. The source link mentioned in the video can be found here:
https://www.reddit.com/r/videos/comments/ak1sq1/1950s_housewife_tries_lsd/
Game source: Mortal Kombat (2011)
Thumbnail source:
https://adf.org.au/wp-content/uploads/2016/11/drug-macro-pf-lsd-01-930x620.jpg
Music source: Plrkel by Infinite Scale
-
Script:
Before I start, I should give a little background about where exactly this video is coming from. So, some days ago on Reddit, I see a curious little thread in my feed with 27.7k upvotes. "1950s Housewife Tries LSD" Link and source video for all this will be posted in the description by the way. Now, that wasn't really at all what I had a beef with. Instead, when I viewed the comments for the video, at least 80% of them were praising LSD. Some even decrying that it was made illegal. Even the actual youtube comments for this were pretty much the same thing as well.

Now, before I even continue on, I am not talking about using LSD for medicinal or even scientific purposes. I am strictly talking about using LSD recreationally. I am also not going to discuss whether it really should be made illegal or not. That's a different discussion that I'm not equipped to discuss adequately and also don't have time for in this video right now anyway.

So, to actually start this off, let's imagine for a second, regardless of whether you actually do or don't want to try it right now, that you do want to try out LSD. Oh wait. The drug is heavily regulated and stamped down on, legally. So now you're gonna have to find a black market seller of some kind, and they don't actually just put their ads out on craigslist.

OK, so you finally found a seller and get the LSD and oh wait. Dear, dear... Because some manufacturers of the drug don't care as much as they should about the purity of the LSD they make, the batch you get has too much impurities in it, which gives you a horribly bad trip and just generally makes you feel like a weight in the ground, and you may even have to go to the hospital.

OK, but let's say you do actually find a reputable buyer and you do get a good batch. Everything's good now right? Oh wait, no it's not. Because when you administered the LSD to yourself, you took too much and now you really do have to go to the hospital while having a really bad trip and just generally feeling like the worst you can possibly feel, and now the hospital knows you took LSD and now there's cops asking questions.

OK, but let's say then that you do find a reputable buyer, get a good batch, and are careful to measure everything out incredibly precisely. You even, for whatever reason, have lab equipment for this. Everything is finally alright now- Oh wait, nope. Because your grandfather's grandpappy had a history of deep mental illness, the drug just activated your latent psychosis permanently. And now you're taking medication for schizophrenia and hoping every day that you'll be able to tell reality from hallucinations and delusions.

OK, fine. Let's say then that you do find a reputable buyer, get a good batch, measure out the LSD you need to the nth degree, and made sure there's no history of mental illness in your genealogy. Now things can't possibly go- Oh wait a second. You forgot to get a sober partner to watch you during the trip, and now you're drinking Drano because you thought it was soda, and now you're in the hospital, almost dead.

Wow. OK, let's say then that you do find a reputable buyer, get a good batch, measure out the LSD you need exactly as you need it, made sure there's no family history of mental illness, and made sure to secure a good partner who will watch you to make sure you don't do anything bad. There can't possibly be anything else. But wait, there's more! It turns out you can just have a bad trip anyway because even in the best conditions, bad trips can happen simply because your brain wasn't gonna allow a good trip to happen that day.

OK. FINE. Then let's say you do find a reputable buyer, get a good batch, measure out the LSD you need exactly as you need it, made sure there is no family history of mental illness, made sure to secure a good partner, and made it to where the fates smiled upon you today and you have a good trip. Congratulations, you made it. You see a bunch of cool shapes, and indescriable colors and you feel one with the universe. Now what?

For all that trouble, the only things you really learned and experienced could have been experienced with some meditation and discipline. Although there is dangers to certain meditation practices as well, I'm not gonna get into that right now. Also, you'll never even really be able to share this experience with a majority of the people in your area, because LSD is a rare thing nowadays, and chances are, if you bring it up, you'll be met with confusion or even hostility in some circles.

The point I'm trying to make here is, LSD isn't really worth it at all. Although I'm not your momma and you need to decide for yourself in the end what risks you're willing to accept and to reject, trust me when I say you'd be wise to sit this one out instead.