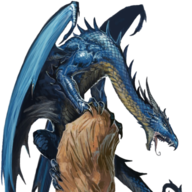 Veteran
Staff member
Administrator
Global moderator
Clan member
After complaining about Reddit in the Shoutbox, I gave this a lot of thought and decided to write an article comparing the two systems together. Both have pros and both have cons. We're gonna delve into what both systems offer and what they both take away in return. Before we get into this though, I should define what exactly an automatic content curation system (shortened down to ACCS from here on out) is. An ACCS is a site where users curate content by voting up or down on things other users post. An ACCS system will also have a "front page", showing all the top voted content. So without further ado, let's get right to it.

Automatic Content Curation Systems - These are sites like Imgur and Reddit. The ACCS was first created as a clean and quick way to sort through user content. On paper, it sounds great. Even desirable over a BBS. It's content curated by the users for the users. The problems with an ACCS though are very similar to the problems of a pure democracy. Specifically, the problem is tyranny of the majority. Where one group who has the most sway can block out any minority groups. In an ACCS, this almost ensures the shut down of any controversial opinions and ideas.

On the more micro level, it leads to friends upvoting each other just because they're friends, funny posts tending to get upvoted instead of the more smart and thoughtful posts, people downvoting others simply because they might have a grudge against that poster regardless of the quality of the post, posts getting upvoted because it tells people what they want to hear instead of what they should be hearing, and posts deserving of upvotes not getting them simply because they're last on a huge stack of posts and some users TL;DRing all posts past mostly the first handful.

Despite all this though, I do think ACCS' still have a place. Sometimes, you don't feel like being intelligent or combing through a pile of posts and just want to see some curated content before going to bed. ACCS' are great for that. Amazing even. They're also a super fast way to find like-minded people without having to make your own post about it. But when there's almost nothing BUT ACCS' or forums that are overmoderated and/or overspecialized, where does one turn?

-

Bulletin Board Systems - BBS', or forums as they're more popularly known, have been around for a long time. Almost since the beginning of the internet. The way it works is elegantly simple. Threads are made by users and they're sorted based on the time of the most recent post in it. BBS' are 99% of the time also sorted by sub-forums, but besides that, that is all they're filtered by. Instead of posts becoming popular by user vote now, if it's popular, it's popular and will rise, and stay at the top, regardless of if the thread is controversial or even not liked.

The BBS though is definitely not perfect. A good troll, for example, can cause aggravation while still keeping themselves at the top of the stack. A forum also generally requires more investment from viewers. An ACCS will allow you to merely upvote a post and move along. But if you like a post, you need to post in the thread. Also, since the content is delivered "raw", it needs to be combed through. There is zero curation. You are on your own. You must decide with every thread whether it's worth your time or not. And even further, since posts in a thread are also not curated, sometimes you need to read a lot before you can understand what the current conversation is even about.

Despite these problems though, a BBS pretty much ensures that controversial opinions have their time in the limelight and are not shut down or at least not so quickly stamped out. A BBS also heavily encourages more intelligent posting what with the emphasis on text and the sheer multitude of tools you can use to embed content in a thread and format it. Posts in a thread also can be so long as to be threads unto themselves. It also ensures that if viewers don't like a post and want to show it, they can't just "driveby-downvote". They have to go into the thread and post why, which leads to more discussion.

And finally, forums emphasize individual user interaction. Sites like Imgur and Reddit reduce a user to a single tag pretty much, whereas a thread and its posts each have the user, avatar, and usually post count displayed for all to see next to each post. Thus, each user has a profile in every one of their posts that is personalized and greatly serves to individualize each user. So if you are liked, chances are, people will have a much easier time recognizing your posts instead of having to squint at a small username. All these things contribute to better interaction between individuals on a forum instead of being in constant danger of getting washed away in a deluge of samey usertags with depressingly uniform posts, which even further can get downvoted to oblivion so easily and quickly.

-

Ultimately, both systems have a place on the internet, but at the present time, there's a dire lack of good forums around, which seems to exacerbate the problems of the ACCS more. But that is, after all, what we here at Sanctuary intend to fix.