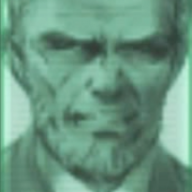 The Actual Hero
Sanctuary legend
Let's say that you're responsible for dozen people. Perhaps you're their employer

Let's say that there's another power above you. You don't directly report to them, per-se, but they have the power to shut your company down. Maybe it's a government regulatory body or something.

Let's say that they're demanding something from you that you do not want to give. Perhaps a new exorbitant tax aimed at your industry, perhaps it's a vaccine mandate, or maybe they want you to fly a flag for a social cause, or cease doing business with people who hold certain views. Perhaps a corrupt official wants you to do something unethical. This doesn't have to take place in America.

Whatever it is that they're asking for, let's say that you object to it, on moral, religious, political, or practical grounds.

But you hold their livelihoods in their hands. If you fold, your employees can continue to work.
If you stand your ground, your company will be out of business and your people will lose their jobs.

What should you do?
Is it worth letting your company die to make a statement? To keep your integrity?
Or is it better to sacrifice your integrity and continue to provide for your employees?

Is it worth turning your business, and your employees into a cog in a corrupt machine, or would you rather detach from the machine and try making it on your own?
Last edited: