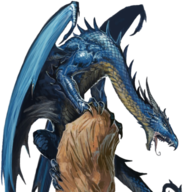 Master
Staff member
Founder
In Red vs. Blue, this question gets asked of Church two times; the first time in Season 1, Episode 1, and the second and final time in the Season 5 finale. He's had a different answer each time, but I now have my own little answer to this question...

You know, I have over 20 years of religious activity and research under my belt, and I used to think for sure that I had the answers. And maybe I did. Who knows. I can tell you now though that, as always, the world is so much more complicated than any of us realize. This includes my former religious beliefs. After disappointments and failed promises of numerous kinds on all sides and new perspectives coming to light, you know what I learned about why we're here?

It doesn't matter.

All I'm going to do is wander the deserts and forests of this life and the next. I think there is definitely something beyond the veil for sure, and I think there are rules of this universe and maybe all universes that can never be broken, but beyond that... We're on our own. And maybe I actually prefer that in the end. Perhaps I take to the wandering solitary lifestyle better than others. But either way, I no longer ever wonder why I'm here. Not anymore. Honestly, I think I've had enough answers now to last me fifty lifetimes.