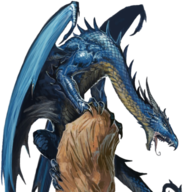 Master
Staff member
Founder
Windows 98 SE Download:

Windows 98 SE KernelEx Download:

Windows 2000 Download:

Titan X Windows XP Driver Install Instructions:

Windows XP Certificate Updater v.1.6:

Steam Client Latest Version:

Steam Client November 2018 Build:

Steam Package Files for Steam Client November 2014:

Steam PackageInfoConverter Tool:

Instructions for Installing Steam on Windows XP:

Global List of Drivers, Updates, and Programs for Windows XP:

Windows Vista Ultimate Upgrades and All Updates:

Windows Vista Kernel Extender:

Windows 7 and 8.1 Updates Block Bypass (wufuc):

Windows 7 Extended Security Updates Install Instructions:

Open Shell Windows 8.1 GUI Enhancement Tool:

The Windows 8 to 7 Restoration Pack

Microsoft Uses GWX Update to Force Windows 10 Installation:

Why Windows 10 Updates are Not Tested/No Longer Reliable:

Windows 10 Update Breaks Windows Servers:

Windows 10 Update Deletes User Files:

Windows 10 Forces Users to Update Regardless of User Configuration or Settings:

TechBench by WZT Microsoft ISO Download Site:

HeiDoc.net Windows ISO Downloader:

AeroGlass Download:

Windows 10 Ameliorated Download:

Windows 11 Professional Will Also Need an Internet Connection to Install:

Windows 11 Programs Stop Working Without Certificate:

Microsoft Makes Edge Incredibly Irritating to Remove as the Default Browser:

Windows 11 Forced Watermark on Unsupported PCs:

Microsoft Testing Ads in Windows 11 Explorer:

Windows 11 StartAllBack Download:

Windows 11 Start11 Download:

Windows 11 Start Menu X Download:

Windows 11 EdgeDeflector Download:

Windows 11 ThisIsWin11 Download:

An operating system isn't something most people think about. The average person gets their computer from Best Buy or Amazon or whatever and just uses whatever is installed on it to do office or class work while maybe watching videos and checking social media on it. Some may just do a very cursory check of the OS to see if it has the latest Windows on it. Some may not even know what Windows even IS though they use it every day. And then you got freaks like me who have been using Windows incredibly extensively for years and know the limits and strengths of each version. But whatever your experience level is though… The operating system is quite literally the first and MOST IMPORTANT piece of software you will ever install and run on any computer, hands down. This is why I and so many other people care about this sort of thing so much.

In this video, I'll be going over each major Windows version and will be talking about their various pros and cons. Although your first instinct would naturally be, "Well, why even bother talking about past versions? Isn't the latest Windows version always the best one?" And it would be perfectly natural to ask that… But Microsoft has lately decided to make things far more difficult for users than they need to be, and it's no longer so clear-cut as, "Well, just run the latest Windows version!" even though I wish it was.

To illustrate this, let's take a version of Windows that many would call, "old as the hills." Windows XP. This version first came out back in 2001. It's over two decades old. Clearly then, it should be dirt cheap. Who the hell cares about this version anymore anyway? Except uh, for a brand new retail copy of the Professional version of XP, it's… $180 as of this writing. Fine, how about the same thing except not sealed? … $150.

Ohhhhkaayyy…

Now, to be fair, that is a boxed retail copy of the OS, and if you want, you can just get an OEM key (more on all of this later) of the OS for much cheaper. Still though… Old Windows operating systems are still in some demand. So, we're gonna go over all these versions from Windows 98 Second Edition to Windows 11 and why some people give a shit (or don't) about them. We'll start with some general guidelines that apply to all Windows versions first. Or, if you like, you can just skip to the section you want as the video is heavily time-stamped for your pleasure.

Of course though, operating systems are probably some of the most absolute monolithic pieces of software ever created, so there's bound to be some quirks and info about specific Windows versions that this video won't cover. Nevertheless, I have done my absolute best to cover all the important points and things most interesting to talk about with each version in this video.

I do have a small confession to make before we continue though. I tried to make the visuals in this video as appealing as possible, but… The transcript alone is over 20 pages long. The voiceover is probably going to be over 40 minutes long. I tried, but I can't do that much editing, lads. This video needs to come out this year, so please have mercy on me for the long stretches of still images. I tried to make them as pretty and as appropriate to their respective video sections as possible, but it's just me doing all of this entirely for free in my spare time so please have mercy. Ok, now back to the video.
Last edited: