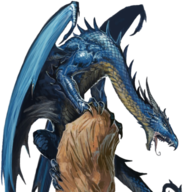 Veteran
Staff member
Founder
By the way, this is NOT a discussion on whether talk of or sharing of AI software should be banned on Sanctuary.
lol This is just me ruminating on a very personal level as to whether I specifically should post links and instructions on how to get Stable Diffusion running with all the toys.
I mean, it's pretty exciting having this power right in front of you, but as I was researching all of this, I remembered that I JUST had a debate on Reddit about AI tools and how the current world is probably not ready for them at all. It's fine for us to be curious about this of course, but how far are we gonna go? How far should I go? I know that I personally on occasion commission works of art myself. But of course, SD technically makes that mostly irrelevant when I can just type my way into whatever art I want it to make (pretty much). And that personally... I wouldn't say scares me, but it does make me very uncomfortable.
I love hoarding knowledge and useful powerful tools, and I've been pretty brazen with some of the stuff I've posted here, and I also want to give my patrons here the full results my little research projects, but I can also defend why I posted all that stuff. I don't know though if I can defend encouraging the use of tools like SD through my uploading of the software here and providing full instructions on how to effectively use it. SD is not like some game that Microsoft wants to take down to make higher profits. Irresponsible use of this could EASILY put hundreds of thousands of people completely out of work. Is that what I personally want to see? Even if I obviously don't support that happening, aren't I anyway if I upload software and instructions on how to use it?