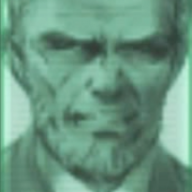 The Actual Hero
Sanctuary legend
I know it's convenient to just grab the easiest comparison that makes your opposition look the worst, and so for both sides, this ends up being nazis.

1/6: "Oh they did a coup just like nazis did!"
Vaccine passes: "oh they're asking for your papers just like the nazis did!"


But is this really valid? Let's talk about it. Let's have a real serious discussion about it.

I'll pretend to be the devil's advocate. How would you answer these questions/objections: (You can answer multiple with a single response)
- "What makes this a valid comparison?"
- "It's not a valid comparison because nobody is being killed for things they can't change!"
- "It's just so that the hospitals don't get overloaded and that people don't die!"
- "Nobody's even taking your rights away. You don't have a right to go to [this place/event]"
- "What about vaccine mandates for public school, huh? Is that wrong too?"

I'll give my answers after other people have answered.