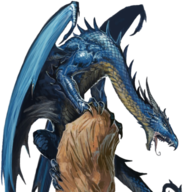 Veteran
Staff member
Founder
After thinking a bit about this, I have a basic idea of how we could do this, but before we can even go any further whatsoever, we need to establish something very important for all this first.
Who wants to actually join the Sanctuary staff anyway?
What will be expected if you join:
It will be the exact same as what it says in our
staffing policies
. Anyone who is picked as staff is held to a rigorous standard but will be the standard. Guys, I'm not gonna lie, this will be a lot more responsibility than privilege. Instead of a donation of money, this will be a donation of your time and efforts to this site. This is not going to be a fun little power and prestige vacation. I need to know that you're going to take your position seriously. You CAN resign at any time, but before you do so, please make sure to discuss things with me as a matter of courtesy. I am always available to talk. Do NOT let things build up silently until it fucking explodes all over the site. (see: Sanctuary v1.0)
How will this be done:
Nothing fancy at all. There will be certain "departments" that people will hold responsibility over. Marketing, forum moderation, game servers, and etc. Those people will report to me directly for anything they wish to implement, but besides that, what they do, they will have complete autonomy over their respective areas. That's about it.
I am open to discussing all of this, although as staff, reporting to me directly before any changes, removals, or additions is not negotiable.
EDIT: For moderation decisions, you can just make them without contacting me, but I will be reviewing all of those as well.
Last edited: