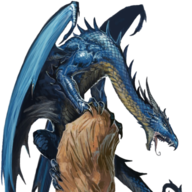 Veteran
Staff member
Administrator
Global moderator
Clan member
There's a scene in the first Pirates of the Carribean where Will Turner gets uppity with Captain Jack and Will gets slammed in the chest with a mast before being dangled precariously over the ocean. Then Jack proceeds to give Will Turner a lecture about what really matters out there. That the normal rules that society and civilization have programmed us with fall away when you're in the middle of nowhere. "What a man can do and what a man can't do."

Similarly, the normal rules of society also tend fall away on the internet. But instead of just coming down to "what a man can do and what a man can't do", on the seas of cyberspace, it all comes down to one VERY important thing, mate. And that is attention.

When you have a teeming network of BILLIONS of people, all viewing, communicating, and talking... When you have a space that can have an infinite number of things created, deleted, uploaded, and downloaded... When you have a place where physical interaction of course isn't possible at all and your identity comes down to an IP address, rules change. Goals change. For better and for worse. What you saying isn't entirely important anymore. It's about how many people are looking and listening.

This is why people like Anita Sarkeesian, although incredibly hated, still have so much influence on the internet. It's because people GAVE them that influence, willingly or no. If Anita says one day that a website is incredibly sexist, that website gets views. If Kim Kardashian says she likes some particular brand, those brand sales skyrocket.

Love... Hate... It doesn't matter on the internet. If they get the views, if they get the attention, they have power. This is how things work. On the internet, ATTENTION IS POWER. In the past, it used to not be nearly as big a deal since the internet was, of course, rather small. Now though, people have to choose every single day what they view and what they do not. And as the internet gets ever bigger, that decision will become ever more important.

So next time you're about to devote some Twitter space to some celebrity you hate, think twice. What do you think would really be harmful to them in the long run? A venomous post that points attention to them or simply just not writing anything at all and ignoring them?