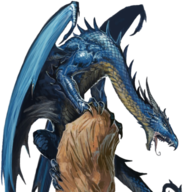 Veteran
Staff member
Founder
As I was digging through the archives, a bunch of old prolific posters inevitably came up. Might be interesting to see if we can get them to post now if they're currently lurking.
@andersonnnunes
- Guy from Brazil. Had some interesting if kinda edgy threads to contribute. Had his own website but it looks like it's been long shut down now. Almost like he got arrested or something by the Brazilian gestapo.
Last seen: July 27th, 2020
MIA (Maybe literally KIA'd)
@Angel
- oFc clan member. Server admin. Doesn't post on forums much. Still in contact with him.
Last seen: Recently
Not really MIA but absent from the forums
@Aeluthian
- Another oFc clan member. Made a grand total of one post here. Is on Steam though.
Last seen: 2020 I think...
MIA
@infinityshock
- One of the very few who was left after the big ass Sanctuary v1.0 implosion. Contributed tons of racist and, uh... Lurid threads. Clearly had the potential to be an awesome member. He didn't give a shit about any of that though, sadly.
Last seen: Banned for literal years because he couldn't behave. Ban is done now though.
MIA
@Samtemdo8
- Old user from The Escapist. Made the transition over to Sanctuary. No idea where he's at at the moment. I think he's still active in the Escape Pod?
Last seen: June 23rd. 2021
MIA
@Signa
- Another old user from The Escapist. Took a break after I
screwed up with KiwiFarms
but then came back to play some WoW with us.
Last seen: March 20th, 2022
Not too MIA at all but haven't seen him for a little bit.
@bluegate
- The last user here from The Escapist. Never approved of Sanctuary much I don't think, but it was still nice to have him post here.
Last seen: April 14th, 2021
MIA
-
The rest are either fully present, never posted much at all, or left in a huff over the site direction.
Last edited: