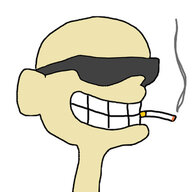 Arch Disciple
Sanctuary legend
Sanctuary contributor
Ttl:dr, government has mandated masks after the latest outbreak here (thats another post in itself), but it doesn't make sense.
Under our current level (because we get freedom levels, yay) If you leave your house you are, and I quote "Legally required to wear a face mask".
Okay, no problem. I don't like wearing a mask, but I'll do it. Ultimately it's not the biggest issue in my life so I'll play the role of good citizen for now.
But what I don't understand is why "children under 12", among others, are exempt from the masks?
Why?
Considering 319 (37%) cases of the latest outbreak are under the age of 19. Surely they should be the ones wearing masks to prevent the spread. It's not like covids going to be like "well I was going to infect you but you're under 12, so your good" Why does a 12 year old not need to wear one, but a 13 year old does?