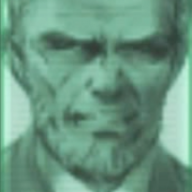 Arch Disciple
Sanctuary legend
Someone has stolen your bike.

Two people, actually, have stolen your bike. You know who did it, your next door neighbors. Their children, specifically. Your neighbors have children, twins, about ten years old. They constantly mess with you and steal your stuff. Today they have stolen your bike.

But you need your bike, because you need to get to school. You have a field trip today. You don't want to be late for the bus, which is what will happen unless you retrieve your bike within the next ten minutes. In hindsight, you should have gotten up early enough to walk to school, but you are a high-schooler in the prime years of your development, so you need your sleep.

You stand on the sidewalk and look into your neighbor's house. You catch a glimpse of movement from the second floor as curtains are drawn closed. You don't get a good look at what's behind the curtains, but you know that the twins are up there, watching you, waiting for your next move.

They're home-schooled, which is how they can find the time to mess with you so often.
Their parents are also not home at the moment.

What will be your approach?
You have a feeling that the choices you make here will have far-reaching effects on your personality, as well as on the rest of your life.

A) Be diplomatic. Reason with them
B) Be sneaky. Break into their house and steal your stuff back.
C) Be forceful. Beat them up until they give you your bike back.
D) Be manipulative. Find something they want and use it as leverage.

Or if you come up with a better idea, you can do that too.