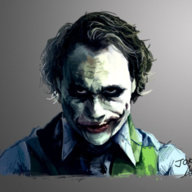 ⚝Future Author of Things✩are✩Looking✩Up v2.0z⚝
How often do you block people? What are the reasons that make you block them?

For me,
1st sin: playing competitively in a casual match.
2nd sin: ganging up for non-game related reasons.

I have heard some people block Brazilians on first sight. Knowing the kind, can't say I blame them.