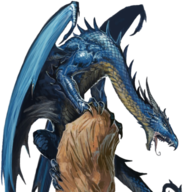 Veteran
Staff member
Founder
Now, before I start, you might be wondering what me being Mormon has anything to do with BioShock Infinite (hereon referred to as 'BI'). As you know, BI has a very prominent character called Father Comstock. And he's said in the game to be a Prophet to the people of Columbia. And of course, almost right from the get-go, he's presented as an asshole. A fake prophet.

So anyway. Having played through the entire game, and being a big believer in a religion that also follows a prophet figure, I figure this puts me in a unique position to compare and contrast this figure with actual LDS prophets and beliefs.

Now on the surface level, the LDS religion and Comstock's religion seem pretty similar. Both are American-centric. Both have prophets that can issue massive church-wide changes and can make huge announcements. But this is where the similarities quickly start to end. Perhaps the biggest difference that I'd like to address here between our religion and Comstock's religion is that in the LDS religion, we actually worship Jesus Christ and God. And nobody else. The apostles, the seventy, the prophets in our religion, all of them are but men. They may be good men. Even great men. But they are fallible. Founding fathers? All imperfect men just like you and me. Sometimes very imperfect men. I think Benjamin Franklin was a pervert just for starters.

Some outsiders think we worship Joseph Smith. This is absolutely false. It's not called The Church of Joseph Smith. It's called The Church of Jesus Christ of Latter-day Saints. Jesus Christ is the absolute center of our worship. If you read the Book of Mormon, you know it says right on the cover, "Another Testament of Jesus Christ", not "Another Testament of Joseph Smith".

So back to Comstock. I particularly like, or should I say, hate it when he says this quote. "God forgives all. But I'm just a man, so I don't have to." Fuck off, Comstock. Did you even read the Bible that you tout around so much? You would never catch an LDS prophet or even a general authority saying something as utterly stupid and contradictory as that.

Once again, God and Jesus Christ are the end-all and be-all of LDS worship. We believe the prophet does indeed receive counsel on how to govern the church, but EVEN THEN, we are encouraged to pray to know the truthfulness of everything the prophet claims. And there's another huge difference between us and the Comstock religion. All of us are entitled to personal revelation. ALL OF US. (Although only for ourselves. The authority to give revelation for others is an orderly business. You should pray to personally know the truth of anything any LDS authority says is revelation.) We don't need a prophet for that.

In the LDS religion, everyone is equally valued. If our prophet is killed, we simply appoint another. And that goes for any LDS authority. We are all replaceable, authority wise. Now, there are other issues people have with us besides following prophets, but that's mostly what I wanted to address.

Now I know what the responses to this will be. "You can worship what you like as long as you're not harming anyone." Don't be like that though. Argue with me, damn it. I dare you. I'd love it. Don't be boring.