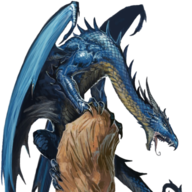 Veteran
Staff member
Administrator
Global moderator
Clan member
Before you proceed, there will be HUGE SPOILERS for Ender's Game coming up. If you haven't read the book or watched the movie, I would highly recommend you do so first.
At the end of Ender's Game, Ender leads a large military force against the alien homeworld and utterly destroys it, thinking that it was just a simulation. Quickly after being informed after of what he really did, he immediately becomes, to put it lightly, incredibly upset. His argument was that the aliens should have been observed or communicated with (even though no known communication for them exists). General Graff, however, retorts that if they delayed further, they would have ran out of time to defend themselves and Earth. Now, I've read a bit online, and the general consensus seems to be with Ender. That we shouldn't have attacked. But the arguments I've read that support him don't actually seem to understand the full gravity of the situation, or if they do, they're choosing to gloss over it.

So let's analyze this then, shall we? First of all, what did the humans know for a fact about the aliens? That they attacked Earth (for resources allegedly), that Earth almost had its shit pushed in were it not for a fluke, and that the aliens were mobilizing again. Massively. In fact, so much so that they could have started up Earth vs. Aliens 2 Electric Boogaloo. And they would have won just out of sheer numbers. So what should humans do now? Try to talk to them? Maybe just sit on their ass twiddling their thumbs to see if it happens again? Or use the time available to amass a fleet and weapons so powerful that this war will be ended once for all? I'm gonna go with, um, yeah.

Now let's tackle the communication conundrum. Disdain is given to Graff and co. because they never tried to communicate, but let's think about this once again. Why is it that of all the people the Queen could telepathically communicate with, she chose to communicate with one of the worst candidates? A human weapon that (at that time) had little authority or pull? Why didn't she try to signal... SOMETHING with her fleet? Perhaps try to give them something written down? So there was no attempt by them to communicate either. There was never any sign, besides the time, that they would back down. Quite the opposite actually.

And this goes further. When the aliens first invaded, how could these (advanced) beings not recognize that humans were autonomous and not just drones? Even if the humans WERE drones, it would still have been in incredibly bad taste to encroach on what was clearly human territory. And yet they still did. So either they're insanely reckless, or they're malicious, and neither paints a picture that favors humans trying to communicate with them. And then finally, to put a cherry on top of this destruction cake, the Queen was communicating telepathically with Ender, but how do we know it was just communication and not her trying to screw with his mind? "Hey man, I know we slaughtered a huge chunk of humanity and haven't given any REAL sign that we're actually backing down, but here's an egg to regenerate our entire reckless, massively swarming, mind-invading species all over again. That's cool, right?"

So, in summary, yes, I do agree with Han Solo that xenogenocide was, as a matter of fact, the best option among a handful of other worse options.
Last edited: