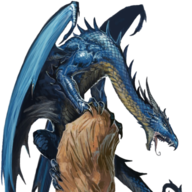 Veteran
Staff member
Administrator
Global moderator
Clan member
Sorry, one more phone thread. The top-of-the-line smartphones used to be about having the best of all kinds of phones. Or at least as much as they could. Now you're just paying for the specs and nothing more. This is different from my last thread in that the features we talked about before were baseline. What are some NEW features that would actually intrigue you? Here's some of what I was thinking of.

1. Easy App Data Transfer

Exactly what it says on the tin. Whenever you get a smartphone from our fantasy manufacturer, you have the option of transferring some or all of your app data to the new phone.

2. Document Digitizer

Just point the camera to the document you want digitized and hit the capture button. It will translate the document straight to a clean PDF. With the specs and the cameras we have now on modern smartphones, this should be dead easy.

3. Direct Short Range Phone-to-Phone Communication

If the phone is within a certain range of another that supports this as well, the phones can call and send texts and data to each other. Alternatively, you can communicate within a Wi-Fi network. No service provider is required at all for this.

4. A Calculator That Doesn't Suck

We got stuff like Mathematica and Desmos, yet the stock calculator we get STILL only has the same features as a calculator from the freaking 80's.

5. Wireless Basic PC Control

If your phone is connected to your PC via Bluetooth, it can send basic keyboard and mouse inputs. Great for if you want a super quick and easy way to pause and play a movie you're watching and, for whatever reason, you're not within distance of the keyboard and mouse.
Last edited: