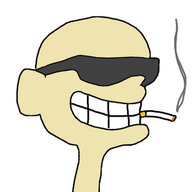 Disciple
Sanctuary legend
Sanctuary contributor
Post your unpopular opinions here.
Here's a few of mine to start:

Preorders aren't entirely bad.
I have zero issue with pre-ordering a game. Yeah, splitting up content to sell different versions or adding collectibles to ramp up the price is bad, but I still have no issue pre-ordering it. Its a convenient way to get them same day and considering I don't pay anything, or at minimum $10, till it launches, its no different to just buying it day one.

Fallout New Vegas isn't that good.
Yeah, I said it, fight me.
I don't hate it, by any means, I just don't think its as good as people hype it up to be, and I'm sick of people already saying "new vegas 2?" now that microsoft own bethesda and obsisian. Outer Worlds, hyped by many to be what fallout 4 should've been, was just okay at best.

You don't deserve a next gen version of a cross-gen game.
I'm sick of people acting like buying a PS4 game entitles you to the ps4 version.
It doesn't.
Sure its anti-consumer, but you're not entitled to it. You're buying the PS4 version, that's it. Not the GOTY edition, Not the PS5 edition, Not the PS6 edition, etc.
I pre-ordered the ps3 version of Far-Cry 4, does that mean I deserve the PS4 version too? No, because that's not what I brought.
I've brought GTA V on PS3 and PS4, does that mean I deserve the PS5 version? No, because again, that's not what I brought.
I could name more, but I don't feel the need. If you want a next-gen version, just buy that and stopped acting entitled.