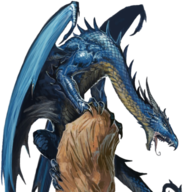 Master
Staff member
Founder
This is a somewhat redundant topic after my
last topic
, so if you already read that, you can just skip this one if you want. This topic is much more for me to precisely nail down exactly what I believe at least nowadays until further notice. As far as I know, there isn't really an official term for what I believe. Closest that I found was apatheism but even though that's close, that's not really what it is. I searched through Wikipedia's articles on religion and did some web searching but I couldn't find anything precisely matching what I now think, religiously. With that out of the way then, let's define exactly what this is.
Theistic isolationism is the belief that a god or gods or, at very least, some kind of spiritual afterlife absolutely does exist, but that any gods or spirits encountered, both in this life and very possibly the next, are unreliable or even downright malicious and are not to be trusted with full-on worship or even regular communication.
Even just talking to any gods or spirits is a risky business so very often riddled with vagueness and manipulative tactics. By extension, this means that theistic isolationists consider the fellow humans they live with to be much more worthy of trust and communication than any paranormal entity as, at least with other normal living humans, the power dynamic is the same, or to put it another way, the playing field between other living humans is level.
Beyond that, although not a requirement at all to be a theistic isolationist, this belief synergizes very well with the belief in what are called egregores. Egregores are theorized to be paranormal entities that are created by the sheer belief of a group or perhaps even just one person. Egregores range anywhere from shockingly beautiful to ugly and terrible, and the power they have, at least in this physical world, is decided on how much faith and belief is behind them. For me at least, this would quite neatly explain the chaos that so deeply characterizes the general world of religion and would also explain why such entities would even care about this little planet at all.
Theistic isolationists, simply due to their very beliefs, must completely "go it alone," religiously speaking, not wanting to accept any direct help from other entities lest they become entangled in the entity's actions, lies, or conflicts with other entities. They believe at least in the self and in maximizing self-sufficiency. That one's self, one's cognition and consciousness, are the only final things that can be counted on, and that personal happiness and personal power are what should be fought for. A theistic isolationist may or may not also prioritize helping people to some degree. For me personally, I do definitely prioritize helping some people.
Last edited: