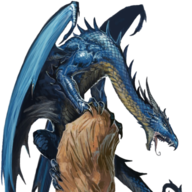 Veteran
Staff member
Founder
Game server maintainer
Original video creator(s): Arnox - script writer, video maker
Houseman - voiceover, second opinion
Description: This video is late, but it's been a long time coming. Today we discuss the strengths and weaknesses of the mobile phone platform. Mostly the weaknesses though.
Game source: Neverwinter Nights: Enhanced Edition
Thumbnail source: Noah Erickson from Pexels.com
Music source: Submerged (Chillstep Metroid Prime 2 Remix!) by Koba
-
Script for those who like to read:
Phones have gotten a pretty bad rap, gaming wise, for a long time now. If you tell someone who plays games on a dedicated gaming console or PC that you game on a phone mainly, you'll probably be scoffed at. But is such criticism of the platform justified? Blizzard at least doesn't think so. They seem to believe that, like VR, the phone is an underrated piece of tech that could be amazing for games, just like dedicated gaming consoles were for the TV. So in this video, we'll be going over the strengths and weaknesses that the mobile phone platform has purely in terms of gaming, and why Blizzard is... Well, bafflingly wrong in their assertion.
First, let's go over its strengths. For one, the most obvious advantage is that the platform is, of course, completely mobile. Start a game. Stop it. Put the phone in the pocket, drive halfway across the states, and start it up again right where you left off. It's also convenient. We already have so many things we can do on our phone, and wouldn't it be great if we could also move gaming into it? One device for everything we want and need to do. Everything right in one place. There's also usually little need to worry about system requirements. If you got a smartphone that was made in even the last seven years, chances are, you can run any mobile game you like.
But now this is pretty much where the ride ends and the pain begins. To start, the mobility of the platform is completely one-upped by the entirety of dedicated mobile gaming platforms that have been around since the first Gameboy all the way back in 1989, and they do it much better too just by having physical controls, which the importance of, by the way, cannot be understated. Trying to control things on a completely smooth screen for anything that requires fast precise inputs like Super Mario or Castlevania is a frustrating endeavor to say the least. Another thing is that mobile games tend to drain the battery on your mobile phone, which you may need for other much more important tasks. The third problem, and one of the biggest here, is that no matter how powerful phones get over the years, they will almost ALWAYS be outstripped by sheer orders of magnitude in terms of processing power by dedicated gaming consoles and PCs. As such, those devices can utilize such power for bigger and greater gaming experiences moreso than phones could even dream of, not to mention the highly superior control scheme a PC has for many games in so many genres, even if the mobile phone somehow had physical controls as well that weren't clunky. And we're not even talking about how utterly bloated with garbage mobile phone app stores have become, nor are we talking about the big inherit disadvantage of mobile gaming in general.
Now, it is true that phones can accept gaming controller peripheals through its USB connection, but at that point, you might as well just buy a dedicated mobile gaming platform and not have to deal with the hassle of carrying around the peripheal and also hooking the peripheal up every single time you want to play something. So really, the only thing that mobile gaming has over its competitors in the end is the convenience of having your gaming with your phone, and that's just not enough to carry the platform at all. And that... Is why the mobile phone platform fails and will always fail as a serious gaming device. And that is why Blizzard's Diablo Immortal team was laughed off stage.
Last edited: