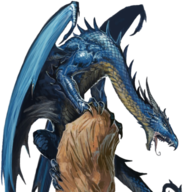 Veteran
Staff member
Founder
So this semester's going to be ending in a few months here, and once a bunch of personal shenanigans that need to be taken care of right after are out of the way, I'm going to have a LOT more time on my hands, and hopefully much more financial resources too. I have been wondering a lot though if college is really the best pathway for me.

I've always wanted so dearly to make a difference in this world, but in an intellectual and communicative sense. Specifically with this site, and I believe in it just as strongly as I did ~8 years ago. Up till now though, my attention to this site and the funds I've devoted to it have only been a part of what I do and have. A substantial part, yes, but just a part. And even less so now that school is sucking up my time and even some of my money. But to make a difference, I may need to devote a lot more in order to see this dream through. The thought actually excites me but it also, of course, makes me worry.

Besides the obvious major increase in time spent maintaining, promoting, and developing for Sanctuary, making this my full-time gig would also probably mean a major increase in funds for server power and storage. To do what with exactly, I'm not quite sure yet, but I can think of a ton of possibilities. What do you guys think though?