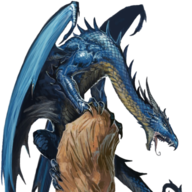 Veteran
Staff member
Founder
Game server maintainer
I got all the core stuff here for 5e (Player's Handbook, Monster Manual, and DM's Guide) plus a shitload of ideas. Kaleion's even more loaded as well, though I'm sure he'd be too busy DMing IRL for this. It doesn't have to be D&D, though it is what I know and it's the most versatile with just the right amount of complexity, plus the universe it's built for has an endless amount of story potential.
EDIT: We're gonna use
this
as a character sheet maker. Just upload the PHB file, make your character, and then hit the yellow Print button and you'll get a PDF. Simple, elegant, and exactly what we need. I'll also be uploading the PHB orcbrew file to Sanctuary for everyone to download.
Last edited: