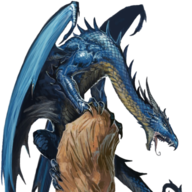 Veteran
Staff member
Founder
Game server maintainer
I'm not bringing this suggestion up lightly.
I've been up for a bit trying to think of any way to get more people to sign up. The big problem is that we need more people to get people to sign up. More activity. More topics. More posts. But we simply cannot provide that. I cannot provide that... I've tried my damnest to get people to come here, and though my methods could probably use some improvement, I feel nobody outside cares or will care. And now I feel like I need to face a big nasty truth. In our current state, if we continue like this, we will probably never get anyone new to come here. Even if we have a front-page scoring post on another community site, people are probably still not going to come. There's just not enough here to keep people. Or at least, this is my thinking anyway.
So what is this reset? It means that Sanctuary will temporarily be put in read-only mode for all but voluntary staff members. Once this is done, I and the staff members are going to manually look for people on other sites who are interested in joining us. Once a minimum amount of people willing to sign up is reached, we will reopen for all. But until that happens, Sanctuary will have to be closed down. I hate that I'm putting this suggestion out, but at this point, I really don't know what else to do. We're just too damn fucking small.
The good news is that I actually have a lot of confidence in this method. This method is, after all, originally how we all came here from the Escapist. I don't see why it wouldn't work again. But it will take time. It will be slow. And it may be months before we finally sign up enough people to open the site again. For the poll, you may change your vote at any time, but the poll will close in seven days time. I'm not going to do this unless there is a majority in favor of it. Also, if you would like to sign up as a staff member, just PM me or make a post here about it. Although staff members will still be able to post here, it's not gonna be fun and games. It's gonna be recruiting talk and nothing but.
Again, I hate that this seems like the only option available to us. I detest having to close Sanctuary down, even if just temporarily for ANY reason. But if closing it down temporarily means finally seeing this place flourish and begin to truly grow, I think it would be worth it.