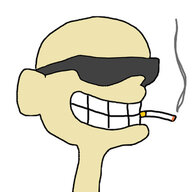 Arch Disciple
Sanctuary legend
Sanctuary contributor
The only streaming service I actually use is Amazon prime for a few reasons.
it's cheap, half the price of netflix
it has the grand tour (excellent)
it has doctor who
it has top gear too
but you know what i find out today, midway through season 6?
It's leaving prime.
and not just doctor who, but top gear too.
Now I have roughly two weeks to finish watching the remaining four seasons.
But it's alright, they're just moving to a different streaming service, HBO to be precise. No big deal, i'll just pick up an HBO sub (assuming its cheap) but, would you look at that, it's not available in my region. Colour me surprised.
"we're going to start a streaming service and put shows that people want to watch on it, but we're not going to make our service available in all regions" yeah, sounds like a brilliant plan.
When will you release said service in my region, I ask?
"who knows" they say.
Brilliant. Absolutely brilliant.
So now if i want to watch some doctor who or top gear, I have to pay for a vpn and then pay for HBO on top of that to watch them.
Fuck that. I'm just going to deal with digging through poorly named and organised torrents now.