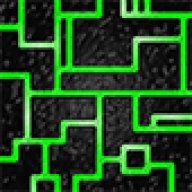 Arch Disciple
Sanctuary legend
This will hopefully be a living document thread to keep track of past and future iterations of the Survival Builder genre. Also called "Metroidvania Sandbox" and "Open World Survival Craft" depending on camera angle. What would you call them?
As a basis we should assume that these kinds of games allow for the dismantling of all or most of the world, together with harvesting growing resources, fighting mobs with drops, and crafting stations & equipment from gathered resources. More?
These will mostly be of the 2D side-scrolling variant, but I might include 2.5D "isometric" ones with a group setting, like Rimworld. Perhaps even 3D first/third person games like Minecraft and No Man's Sky.
I'll also include a short description and rate them on controls, QoL, etc. In fact, why don't I link to forum users in-thread posts for Reviews?
Feel free to critique and debate what should and shouldn't be on here, the order, if I should spoiler each table, sort by year, etc.
Without further ado:
Single character side-scroller:
| Title​ | Status​ | Forum User Reviews​ |
| --- | --- | --- |
| Terraria | Released | WIP |
| Starbound | Released | WIP |
| Crea | Released | WIP |
| Junk Jack | Released | WIP |
| Residual | Released | WIP |
| Aground | Released | WIP |
| Epic Inventor | Released | WIP |
| It Lurks Below | Released | WIP |
| Deadly Infestation | Released | WIP |
| | | |
| | | |
| Darkout | Pre-Released (EA Dead) | WIP |
| Edge of Space | Pre-Released (EA Dead) | WIP |
| Windforge | Pre-Released (EA Dead) | WIP |
| Alchemage | Pre-Released (EA Dead) | WIP |
| | | |
| | | |
| Planet Centauri | Early Access (In Dev) | WIP |
| Signs of Life | Early Access (In Dev) | WIP |
| Realms of Magic | Early Access (In Dev) | WIP |
| | | |
| | | |
| Outworlder | Coming Soon (Demo) | WIP |
| | | |
| | | |
| Vitality | Coming Soon (TBD) | WIP |
Single character "isometric":
| Title​ | Status​ | Forum User Reviews​ |
| --- | --- | --- |
| Elona+ | Released | WIP |
| Tile Miner | Released | WIP |
| Factorio | Released | WIP |
| Force of Nature | Released | WIP |
| Force of Nature 2 | Released | WIP |
| Don't Starve | Released | WIP |
| Forager | Released | WIP |
| Scrapnauts | Released | WIP |
| Underlings | Released | WIP |
| Underground Life | Released | WIP |
| | | |
| | | |
| Feel the Snow | Pre-Released | WIP |
| Faraway Islands | Pre-Released | WIP |
| Nira | Pre-Released | WIP |
| | | |
| | | |
| Hotfix | Early Access (Dead) | WIP |
| | | |
| | | |
| Cataclysm: Dark Days Ahead | Early Access (In Dev) | WIP |
| Len's Island | Early Access (In Dev) | WIP |
| Necesse | Early Access (In Dev) | WIP |
| Core Keeper | Early Access (In Dev) | WIP |
| Odd Realm | Early Access (In Dev) | WIP |
| Tinkertown | Early Access (In Dev) | WIP |
| V Rising | Early Access (In Dev) | WIP |
| Project Zomboid | Early Access (In Dev) | WIP |
| Wayward | Early Access (In Dev) | WIP |
| | | |
| | | |
| Sand: A Superfluous Game | Coming Soon (Demo) | WIP |
| Vagabond | Coming Soon (Demo) | WIP |
| New Horizon | Coming Soon (Demo) | WIP |
| | | |
| | | |
| Wanderlost | Coming Soon (TBD) | WIP |
| Prospector | Coming Soon (TBD) | WIP |
| Miniland | Coming Soon (TBD) | WIP |
| Mayday: The Survival Island | Coming Soon (TBD) | WIP |
| Everplant | Coming Soon (TBD) | WIP |
| Moonhaven | Coming Soon (TBD) | WIP |
| Doomed Lands | Coming Soon (TBD) | WIP |
| Good Heavens! | Coming Soon (TBD) | WIP |
Multiple characters side-scroller:
| Title​ | Status​ | Forum User Reviews​ |
| --- | --- | --- |
| Craft The World | Released | WIP |
| Oxygen Not Included | Released | WIP |
Multiple characters "isometric":
| Title​ | Status​ | Forum User Reviews​ |
| --- | --- | --- |
| Dungeon Keeper 2 | Released | WIP |
| Dwarf Fortress | Released | WIP |
| Rimworld | Released | WIP |
| Keplerth | Released | WIP |
| | | |
| | | |
| Gnomoria | Pre-Released | WIP |
| | | |
| | | |
| Towns | Early Access (Dead) | WIP |
| | | |
| | | |
| InGnomia | Early Access (Hiatus) | WIP |
| | | |
| | | |
| Songs of Syx | Early Access (In Dev) | WIP |
| | | |
| | | |
| Stardeus | Coming Soon (Demo) | WIP |
| Nova Islands | Coming Soon (Demo) | WIP |
Single character first/third person:
| Title​ | Status​ | Forum User Reviews​ |
| --- | --- | --- |
| Minecraft | Released | WIP |
| Dragon Quest Builders 2 | Released | WIP |
| No Man's Sky | Released | WIP |
| ARK: Survival Evolved | Released | WIP |
| Raft | Released | WIP |
| Subnautica | Released | WIP |
| Eco | Released | WIP |
| | | |
| | | |
| Vintage Story | Early Access (In Dev) | WIP |
| | | |
| | | |
| Nightingale | Coming Soon (TBD) | WIP |
| Space Trash Scavenger | Coming Soon (TBD) | WIP |
Last edited: