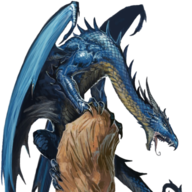 Veteran
Staff member
Founder
As I'm currently visiting my relatives, I had a chance to look through some old things of mine, and among them was Skyrim: Legendary Edition for the 360 (complete with the nice map from the vanilla Skyrim copy I used to have). I was about to sell it, but then I hesitated. Generally, my policy for my old 360 games is if I have it for the PC, it goes into the sale bin. And while it's pretty damn easy to argue against the 360 edition of Skyrim due to the PC edition's obvious full customizability/moddability, I still hesitated. There was and is something about the 360 edition of this game that still makes it worth something. I thought a little more about this, and it turns out it wasn't just nostalgia holding me back from selling it. There's actually two reasons to still own this game on the console.

1. Although technically you can hook up your PC to a TV, it's just so much easier and handier to pop this game into a dedicated living room console and sit down on the couch and play. This goes back to my list of strengths that consoles have (but I haven't published on this site yet).

2. Directly tied into reason one, it also has the strength of allowing for friends and family to much more easily watch what you're playing or even easily jump in at anytime and screw around themselves. Admittedly, this is a bit of a niche advantage, but it's there nonetheless.

Now of course, some people do have their PC constantly hooked up to their TV so they could also potentially get both of these benefits by doing so, but most people don't do that, and when you do do that for your main PC, you forfeit some privacy. So unless you have at least one spare decentish PC to hook up to your living room TV, you might still want to hang on to that console copy of Skyrim.

Oh, and all of the above applies to Oblivion as well.
Last edited: