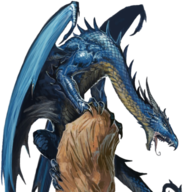 Veteran
Staff member
Founder
Time and Date

-
How will others meet exactly?

-
ALL GAMES THAT HAVE EVENTS POSTED FOR THEM ON EITHER THE DISCORD OR FORUM MUST HAVE AN ACTIVE POPULATION OF LESS THAN 300 AND MUST HAVE A DEDICATED SERVER CLIENT


If posting an event in the Discord gaming lounge channel:
These are immediate calls for players. The time to join is immediately. Events posted in the gaming lounge should always include the game title, system, and how/where people should connect.
If posting an event in the Events Calendar sub-forum:
These are events that will take place in the future. Include the event title title, venue, time, date, and how/where people will be able to meet.
When the event has finished:
MARK THE EVENT WITH THE RED "EXPIRED" THREAD PREFIX WHEN IT IS DONE.
Last edited: