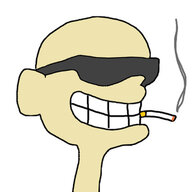 Disciple
Sanctuary legend
Game server maintainer
So I decided to use RPG maker to turn the forum game into an actual game.
https://gaijinkaiju.itch.io/deepest-desires
I took some creative liberties, so there's a few differences, namely, no factions, Just because I couldn't be bothered trying to figure out how to setup a class selection choice, so you're stuck being generic warrior guy. I thought about having a party with one of each faction, but again, couldn't be bothered.
This was more of a "can i do this?" idea, so it's far from perfect, but I just wanted to get some more practice with RPG maker and i thought this would be a fun way to get some!