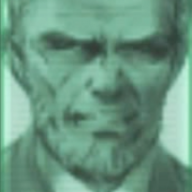 Arch Disciple
Sanctuary legend
Trump is being accused of keeping documents related to the Office of President. The
warrant
includes "Any government and/or Presidential Records created between January 20, 2017 and January 20, 2021"
Allegedly, they carted out 20 boxes of stuff.
So, my question is, if Trump having these documents was illegal, then how did these documents even end up at Mar-a-Lago in the first place?
Did White House employees, over the years, smuggle out all these documents one by one, somehow bypassing all the layers of security related to the Office of the President? How many people were in on it? What drove them to continually break the law in this way?
If the documents weren't smuggled, but were there lawfully, and should have been returned at the end of Trump's term, was there really no sort of tracking, or chain-of-custody database in place to set off alarms at that time? Do they not keep track of where documents are? If there's a document related to "nuclear secrets" in Trump's possession, why doesn't the White House automatically know that?
If they do have a sophisticated tracking system, then why didn't they collect those documents sooner?
If it was legal for Trump to have these documents, and if the White House knew that Trump had these documents, then why did the FBI raid him?
Just some questions I had, that I can't ask anywhere else without getting banned. If you guys know, please educate me.
Last edited: