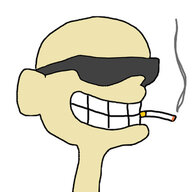 Arch Disciple
Sanctuary legend
Sanctuary contributor
Just making a general movie thread. Favourites/recomendations/ what have you seen lately, etc.
Recently saw:
Joker -
Thought it was really good. Liked the plot-twist(not sure if that's the right word but close enough) around the middle part. Wasn't expecting it, especially when they then switched it round again. Seeing Arthur's slow descent into the joker was great. I'd recommend seeing it, even if you're not a comic fan.
Godzilla II: King of The Monsters -
Didn't think the previous Godzilla was that great, just kinda alright, so I wasn't super interested in seeing a sequel. Then they released the trailer and my opinion changed. Was really curious to see how they portrayed the classic godzilla monsters or if any others would show up (none others did). Plot felt like it moved a little bit too quickly, but that didn't really ruin my enjoyment of it too much. Would've liked to see some more of the other muto's, but aside from mentions in the credits, you don't really see or learn much about them. Guess they'll be saving them for later films. Really looking forward to seeing future Monsterverse films.
Frozen 2 -
Its just more Frozen. If you enjoyed the previous one, or animated Disney in general, you'll likely enjoy this too.
Some recommendations:
Shin Godzilla -
Hands down the best Godzilla movie. Period. Great soundtrack, featuring both classic godzilla and evangelion tracks. Great portrayal of Godzilla, especially seeing him evolve over the course of the film. Highly recommend see it.
A Silent Voice -
Poignant and really resonated with me
Wolf Children -
Really touching film about how sometimes you just have to let your kids choose their own path
Garden of Words -
Watch for the visuals more than the story