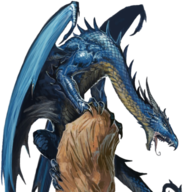 Master
Staff member
Founder
There are SPOILERS in this review. You have been warned.
It is a law in FA:B that in order to obtain something, something else of equal value must be lost. And in FA:B, it's apparent the makers felt they needed to keep that law alive and well during production too since, for all that this anime giveth, the anime taketh away. Or giveth stuff I don't want. Let's make no mistake here though. This anime DOES have a lot to offer. The core ideas behind FA:B have an absolute ton of potential and are a pretty genius set-up for an absolutely bad-ass story and universe, honestly.
In specifics, Ed and Al's backstory is incredible. A part of it doesn't make any sense in terms of jiving with the law of equivalent exchange, but I'm willing to let it slide for the rule of cool. The idea of the homunculi and their respective backstories are also well done. Gluttony and Sloth did receive the short end of the stick in the story department, but I don't think they had very much potential anyway, so it's no real loss. Lust's reign of terror was also sadly cut a little too short. We never really got to see why she is who she is or why she wants to be so... Um... Anti-social all the time. I don't think inflicting massive amounts of pain and death is very "lustful" of her, but you know, that's just me.
I also loved Mustang. Probably one of the least dumb of the cast too (we'll get to that in a bit). Loved that BioShock-style finger-snapping immolation. Not sure if that was a callback to BioShock though. Probably not, but I can hope. Loved the schizo-tech of the limb prosthetics. They seem to fit the universe well for some reason. The Ishvala Extermination is a pretty interesting event to launch off from. The concept of the philosopher's stones being essentially black soul gems is a good one overall. Loved General Olivier (naturally) even if her character is kinda two-dimensional. Loved how the homunculi were intentionally starting civil wars, highlighting how easy the people in the show tend to break down into factions and fight. (GEE WIZZERS, THAT SOUNDS A LITTLE BIT FAMILIAR)
That's all I can think of off the top of my head, but I'm sure there's more I'm missing. So, to summarize the high points, they're really high and I'd be lying if I said they didn't make me a fan of the universe, if nothing else. But now, it's time to move on to the bad...
For starters, what is with shoving chibi art in SO MANY PLACES in the show? They'll even shove it in during times where it blatantly doesn't belong and it will kill any immersion and emotional build-up whenever it happens. Fuck-off, mate. We're watching a show where people burn each other alive during civil wars and kids are getting chimera'd, but we got this weeaboo shit getting crammed in where it doesn't belong? Who thought this was a good idea??? Now, I'm obviously not saying everyone has to be Mr. Broody McEdgington, but I'm asking for maturity here, not darkness. This also ties directly into the second point.
Ed (and kind of Al too) need to and should have grown the fuck up. "But Arnox, they're kids!" Don't give me that. There's child soldiers in Africa far more mature than these two. And while child soldiers aren't exactly role models, my point is that there's no reason why they wouldn't have grown a pair early, especially after what trauma and incredibly hard training they've been through at the start of the show, and especially DURING the show when they get their shit kicked in several times. Despite all that, Ed still acts like a cocky teenager time and time and TIME AGAIN. It's not believable. It's not funny. it's annoying. Stop it.
And now for the third point. Why is EVERYONE in this show so DUMB? Monologing at completely inappropriate times. Not attacking when they should. Attacking when they so obviously shouldn't. Ignoring easy solutions to issues... There was one part towards the end when the protagonists are going through the underground to get to the final level of a basement. Along the way, they meet Mr. Crazed Scientist who's OBVIOUSLY not on their side. He starts monologing as usual. Quick now, what do you do? Do you,
A. Shoot him
B. Burn the chalk circle just below his feet
C. Smash some boulders in his face
D. Stand around gawking at him as he finishes talking and sics his minions on you
Picked anything other than D? Well according to FA:B,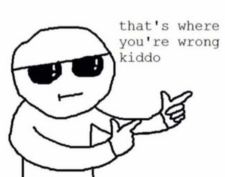 Just... I can't.
The fourth point, although not as big an issue per se at all as the above, is that there are some large inconsistencies with how alchemy works. It's said in the show that, basically, in order to get past a certain power level, you must have a philosopher's stone. Ok, but meanwhile, we see state alchemists play it hard and fast with this rule, creating massively explosive blasts of flame out of literally thin air. Or how about conjuring HUGE HILLS straight out of the ground? But hey, let's ignore that for a second and complain about Ed again. Ok, so he's got this awesome metal arm and leg. And he can clearly transmute its shape freely. Awesome. That means he can easily make projectile-firing weapons from it, right?
... Right?
No, he makes a prison shank.
No wonder why this kid's getting his ass kicked. And it's NOT LIKE WE DON'T SEE THIS EXACT IDEA IN USE EITHER. Early in the show, we see a depraved priest make a LITERAL GE-134 MINIGUN out of his arm. But hey, still not convinced? There's another woman in the show who also has a metal leg prosthetic, and she HAS A FUCKING CANNON built into it.
-
Anyway. Conclusion time. How would I rate this show? Well, considering the massive roller-coaster of quality we're getting here... I can only give it a solid 6/10. It's definitely better than average with fucktons of potential, but its problems just hold it back way too much to really achieve anything higher than that. My suggestion? Remake it again, and do it properly this time, and you could have one of the absolute greatest animes of all time.
Last edited: