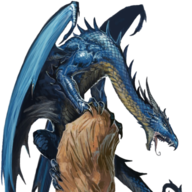 Veteran
Staff member
Founder
Game server maintainer
After rewatching this:
https://www.youtube.com/watch?v=RhrgU-6CB0w
and thinking about the next iteration of Serious Sam, which has actually been on my mind for a while since Doom Eternal came out, it really got me to thinking about the general theory behind the progression of weapons in FPS', or sometimes the lack of it. In a first person shooter, the gun is your main tool above all else. How it feels. How much damage it does. How it looks. How it sounds... All of that will account for a good 25% of any FPS game right off the bat before anything else. As such, it is the core aspect of what makes any player feel powerful in an FPS. If the gun is shit, it will drag the whole game down. If it is great, it will elevate it.
Very few FPS games stick you with just one weapon though, so then the question immediately arises: How should we handle acquiring weapons in our FPS? Should they be upgrades or just sidegrades? Should they be influenced by upgrades or be static? The usual way of doing things is the classic "id" way of doing it. Players pick up guns that are steadily more powerful, and the enemy strength is slowly ramped up to compensate. I call this the progressive model. Is this the best way to do it though? The drawbacks of this model is that the weapons you picked up earlier slowly become more and more obsolete. It also means that as a level designer, what weapons you give the player will restrict the enemies you can place in as well, and vice versa.
The second way of doing this is just like the id model except weapons are now influenced by upgrades. This is what you'd see in something like Doom 4. Whether from player character perks or perks on the weapons themselves doesn't matter. This has all the benefits of the id model and also allows personal customization. Unfortunately, the upgrade model suffers from the exact same issues that the id model suffers from.
The third model is to have all, or at least most of the weapons be equal in overall power to each other. When you pick up a new weapon, you don't get an upgrade so much as a sidegrade. It expands your offensive capabilities, but it does not enhance them. The pros of doing the sidegrade model is that every single weapon is relevant and more or less viable at all times. It gives players complete flexibility (besides, of course, ammo concerns) to tackle encounters however they see fit. You'd see this in something like Painkiller. The drawback of using this model though means that the enemies must also be more or less at the same levels of power. The game never truly escalates. It merely expands.
The sidegrade model is definitely my favorite model of all, but I've enjoyed games that have used all of these models.