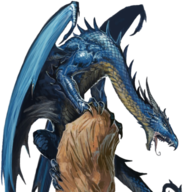 Master
Staff member
Founder
Yes, yes... I GOT IT, Cameron! Humans, bad, Nav'i good. Now go look at something shiny for a while!
...
Ok, fine. Maybe I need to write a little more than that.
So, after over 12 years of who knows what, James Cameron FINALLY releases the second Avatar. And I gotta tell ya'... It wasn't worth the wait. Oh sure, it looks pretty. There's no doubt about that whatsoever. I also notice that they kept the motion blur to an absolute minimum, which I'm kinda torn on. On one hand, it makes the action look less real, but it also makes every frame a potential screenshot. I guess it's up to you as to whether you like that approach better or not.
In any case, many people, including me, were hoping that after the basic ass story and message of the first movie, we would explore the themes and world of Pandora much more in the second movie and look at its nuances and its mysteries and the consequences of what happened. And not just explore Pandora more, but also look more at the human civilization. There was an interesting theory, for example, that the Hometree was actually brainwashing the Nav'i. Is that true? I have no idea, but it was certainly possible, and it was something interesting to be answered one way or another. Another interesting take was this image that made the rounds on the internet for a little while:

Is that take true? Maybe. Kinda. But do we see this addressed in the second movie? Do we see ANY of these interesting questions addressed? Nope... We barely get any of that. Just more, "humans bad, Nav'i good". But this time with family! Family's important, guys. Woo! Families stick together! What a message! Was Vin Diesel a co-writer for this movie?
Ok, you know what, I'm starting to be a little too harsh here so I'll tone it back, but damn, man. I just can't help but feel like I had my time wasted watching James Cameron indulge in his CGI water fetish for over two hours of runtime instead of focusing on delivering a compelling storyline, and at this point, I'm kinda short on patience here. There are many legitimately good parts in the movie, and some parts really are emotional, but it's hard to get invested when you constantly feel like you're watching a PSA from Greenpeace with a side of family. This movie could have been so much more than that, but it was instead wasted with the same old shit we've seen before. Whatever.
But hey, third time's a charm maybe?
Last edited: