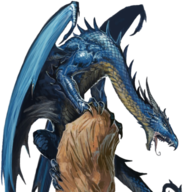 Veteran
Staff member
Founder
I know Independence Day is an American holiday mostly, but regardless, I find the day somewhat congruous with Sanctuary for obvious reasons. Really quick though, an update on those bad personal matters I was talking about earlier. Thankfully, I think those are coming to a close now and I can finally start moving on with my life again. Now as to Sanctuary, I've always loved the idea that regardless of what happens on other fuckawful social media sites, I'll always have Sanctuary here. I've never taken that fact for granted. Though, I will say, as of late, I'm not sure anymore if many of you guys really appreciate what this site is and what it stands for. Perhaps you did in the past, but for whatever reason, no longer do so. Maybe you just see it as a simply yet another site where you can talk and screw around. Maybe to give attention to certain issues. Maybe just to troll your ass off. But that's alright. As long as you follow the rules, it's your site to do with what you wish, even if I would prefer that you guys appreciated this place more and helped more to see it succeed.

As to why this is in News of the Sanctuary, well, linked to all this, I'm gonna try something rather different to promote Sanctuary. I think a shift in strategy is greatly needed at this point. As to what that new strategy is, you guys don't need to worry about it. I guess the TL;DR of this post is, I'm doing better now and I'm going to do something different and may be silent in terms of official Sanctuary going ons for a while. Also, I think I'm just gonna say, "Fuck it," and start posting a lot more again. If you guys don't wanna post, that's your prerogative, but I don't feel much anymore like restraining what I want to post and talk about just because you guys don't post much. Anyway, that's all.

Tomorrow, we celebrate our Independence Day in the U.S. as well as here at Sanctuary. Have fun. Don't blow your legs off. Go give your parents a call. That is all.