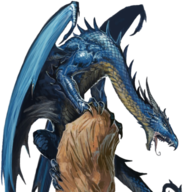 Master
Staff member
Founder
Which news sources consistently deliver the best, most reliable news? The Factual analyzes 1,000 articles each from 245 major news sites to find out.
thefactual.com
You all may find this interesting. They apparently did a huge study here rating a bunch of news agencies on left/center/right bias, factual reliability, and professional tone. Unfortunately, when it comes to the factual reliability part of it, unless you wanna do a hell of a lot of research yourself, you'll have to take their word for this. Or don't. I will say this in their favor though. The sites they do claim are full of crap are heavily left and right leaning sites in pretty much equal proportion, and the full center-leaning sites are claimed to be the most factual.
Here's some TL;DR statistics they're reporting.
Top 5 Least Professional:
1. (10%) Louder With Crowder
2. (11%) Democracy Now
3. (13%) The Mary Sue
4. (17%) Red State
5. (18%) Esquire Magazine
Top 5 Least Factual (according to them):
1. (21.9%) The Epoch Times
2. (36.7%) Louder With Crowder
3. (39.5%) Daily Mail
4. (41.8%) RT News
5. (42.1%) Democracy Now
Top 5 Most Professional:
1. (84%) ABC News (Reliability: 67.1%)
2. (83%) Stars and Stripes (Reliability: 51.7%)
3. (82%) The Epoch Times (Reliability: 21.9%)
4. (81%) Washington Times (Reliability: 55.0%)
5. (80%) Reuters (Reliability: 69.6%)
Top 5 Most Factual (according to them):
1. (86.3%) FactCheck (Professionalism: 70%)
2. (85.9%) Smithsonian Magazine (Professionalism: 74%)
3. (80.9%) Science Alert (Professionalism: 57%)
4. (80.5%) Space.com (Professionalism: 74%)
5. (78.0%) Poynter Institute (Professionalism: 49%)