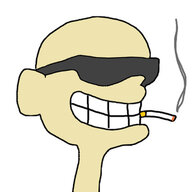 Disciple
Sanctuary legend
Game server maintainer
Posting this a little early (still a got a couple of missions left), though I doubt much will change between now and when I finish it.
I'm kinda annoyed its taken me this long to actually play through just cause 3. I'd pre-ordered it and played the first couple of missions before just kinda abandoning it for reasons I'm not sure of, and whilst it has issues, I've really enjoyed playing through it. With that being said I'm going to have be kinda unfair to it, because there's alot of stuff to do between missions and I didn't really have to time to fully do the side stuff, I have attempted to at-least try as many as I could to get a rough idea though.

Overall gameplay was really enjoyable. A decent variety of guns to use, all were satisfying to use in my opinion. Would've preferred to be able replace the dual-wields with another one-handed gun, but the duals were a decent substitute. Only weapon I wasn't particularly fond of, was the bull-pup rifle. Thought it was too slow for Just Cause's combat. The grapple is still way too much fun, especially with the dual tethers. Became even more fun once I found the helium gun. I did the find the wingsuit to be a little difficult and janky to use at times, most likely because I kept deploying it, like a foot of the ground, But I still thought it was a fun way to get around though. Vehicles were alright. Some of the heli's were hard to control, as were the planes, but once I got used to dealing with it, it became less of an issue. Cars were alright too. Some times they kinda freak out when they hit terrain wrong, which itself is pretty funny. Didn't like having to use flares to get stuff dropped off, or fast-travel though. Sometimes I'd run out and have no idea where I'd be able to find any. Not being able to fast-travel because you ran out isn't a massive issue, especially with the grapple and wingsuit/parachute, but its still a bit of pain especially when you don't feel like trekking half way across the map. Also would've preferred being able to just buy supply drops, like in JC2, rather than be limited by how many flares you have (default capacity is one, more can be unlocked by challenges though.) combined with a timer, which I can't remember if JC2 had. Either way, just give me my stuff don't make me wait.

The world itself has plenty to do. Bases to destroy, cities to liberate, collectibles and easter eggs to discover, races and challenges. There really is alot to do, luckily it's pretty much all optional. That being said, I thought some of the challenges just weren't worth the hassle, specifically the plane and heli races. Completing some of the other challenges are worth early rewards though. Challenges reward your 'gears', and you can use gears to upgrade your skills, but at no point did I feel like I needed to go and beat some challenge to get certain skills, thought there's no denying that some would be useful if their respective challenges weren't so awful (still looking at you plane and heli races). Chaos doesn't really serve a purpose this time, other than just being a score. The Enemies were just alright. The AI felt like it could've done with some minor improvements, mostly because people would just stand in the open and shoot. Sometimes they'd try use some form of tactics, but not often. Some of the latter enemies just felt like sponges, which made fighting them feel tedious. Stupid AI, combined with a grapple and pretty much anything, does however make for some entertaining moments. The same goes for the friendly AI that periodically showed up.

Can't really comment too much on the story, since I didn't really pay much attention to the cutscenes, but it was decent enough. Some of the missions were frustrating, mostly the beach defense one. Having to defend an AI and a stationary object from multiple helis, gunships and grunts is tedious, especially when you essentially get stun locked by artillery, and you don't have the rockets to deal with them. That was by-far one of the most frustrating. On the other end of the spectrum though, you have the wine delivery one, which despite being really short is also one of my favorites. Having to drive an open lorry with ragdoll barrels whilst loosing as few as possible, sounds frustrating but was way funnier than it should've been. Nothing else to really say about the story, probably should've paid more attention, but I just wanted to blow stuff up.

I'm really glad I finally got round to really playing Just Cause 3. Despite some minor issues here and there, I though it was great fun. Will definitely be coming back to do some of the side mission stuff I didn't do this time round.