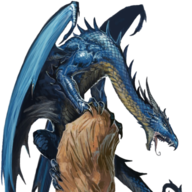 Veteran
Staff member
Founder
I do want to bring up a point that I don't think gets brought up often enough when it comes to handheld game consoles. I used to be a big fan of the handheld consoles, but as I grew older, I began to use them less and less, but I didn't know why. But when the Switch came out, it finally occurred to me exactly why this was.

So let me just ask you, when is it a good time to play on a mobile console? Obviously not in the house, otherwise you might as well just hook the console up to the TV (Switch) or just use your computer to emulate it with a nice controller of your choosing. Alright, so any time you're not at the house. Easy enough. But wait, you probably also shouldn't be playing your handheld when you're at your friends house. It's kinda rude and you should socialize anyway. Ok, so not at your house or anyone else's house or at get-togethers. But wait. You can't really play it at work during lunch breaks because obviously you're eating. And the 15 minute breaks aren't a lot of time to play, although I guess you could squeeze it in.

Ok, so not at your home, at get-togethers, or at work. But wait. Obviously you can't play when you're driving. So you can't use it during travel, although I guess you can use it on the bus or plane. So there you go. The only time a handheld console really is able to use its mobile advantage over a PC or home console is if you're on a bus or plane. But people say we're on electronics too much and should take some time to break away from them anyway. And what about reading? Maybe you should try getting through that back catalog of books.

Now we're back to the laptop. For the few places you can actually play a game, a semi-competent laptop is better than the handheld because:

1. It can handle outputting video to any TV, making it into an instant split-screen/local play machine.
2. It can handle almost any emulator you throw at it, with full support for advanced features.
3. It can connect to the internet and download whatever you need straight to the device.
4. It can do literally anything else you want it to do if you don't want it to play games, such as play movies, or do something for work.