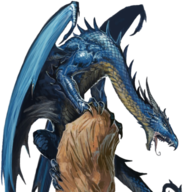 Master
Staff member
Founder
Right now, I need to decide how I'm going to transfer over Sanctuary and buy new hosting. This may result in Sanctuary being offline for some days. Unfortunately, at this time, I just moved out of state and the expenses for that hit me HARD. I am now financially in the yellow so to speak. I'll definitely recover for sure and pretty soon too, but in the meantime, I need to decide what I'm going to do with our current hosting. Our contract is due for renewal at the first of December so I'll need to decide what to do sort of fast.

What I could do is get a cheap VPS with our new hosting providers just for now and utilize that, then switch out to the big boy servers once our anniversary hits.

By the way, really quick, some good news. Looks like we'll very probably have 2 TB of space available to us. This means we can start with 100 accounts with a 15 GB quota each. All Sanctuary Legends will get a code immediately as soon as we're ready.