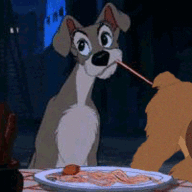 Libertarian Contrarian
Sanctuary legend
Since this got posted in the wrong board, I'll start with an edit of my post. Say anything that's going on in your life to piss you off. Anything counts, even a bug fix in a game that you're playing that you were exploiting to make the game better. You may offer suggestions to other posters, but try not to jump on anyone for posting something you don't think is a big deal. Deal?


You know what grinds my gears this week? Getting text messages from my landlord wondering when I'm getting back from vacation after I made sure to pay rent a week early so I wouldn't have to hear from her.

You know what pisses me off? Getting another text the next day saying that the door locks are now changed. The only reason to change the locks is because two roommates moved out, both to Texas, and one of them was her son. So now I'm not sure if I'm going to get into my own house after my vacation is done.