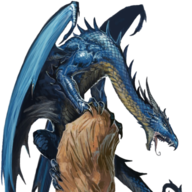 Veteran
Staff member
Founder
Sources:
https://www.thetrumparchive.com/
The latest Tweets from Donald J. Trump (@realDonaldTrump). 45th President of the United States of America🇺🇸. Washington, DC
web.archive.org
Jan 8th 2021 - 10:44:28 AM EST
84k Retweets
511k Likes
To all of those who have asked, I will not be going to the Inauguration on January 20th.
Jan 8th 2021 - 9:46:38 AM EST
109k Retweets
481k Likes
The 75,000,000 great American Patriots who voted for me, AMERICA FIRST, and MAKE AMERICA GREAT AGAIN, will have a GIANT VOICE long into the future. They will not be disrespected or treated unfairly in any way, shape or form!!!
Jan 7th 2021 - 7:10:24 PM EST
155k Retweets
629k Likes
Jan 6th 2021 - 6:01:04 PM EST
(Deleted)
These are the things and events that happen when a sacred landslide election victory is so unceremoniously & viciously stripped away from great patriots who have been badly & unfairly treated for so long. Go home with love & in peace. Remember this day forever!
Jan 6th 2021 - 4:17:24 PM EST
(Deleted)
Jan 6th 2021 - 3:13:26 PM EST
156k Retweets
730k Likes
I am asking for everyone at the U.S. Capitol to remain peaceful. No violence! Remember, WE are the Party of Law & Order – respect the Law and our great men and women in Blue. Thank you!
Jan 6th 2021 - 2:38:58 PM EST
107k Retweets
582k Likes
Please support our Capitol Police and Law Enforcement. They are truly on the side of our Country. Stay peaceful!
-
Posting all this here to ensure the freedom of this information. Do with it what you will.
Last edited: