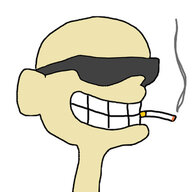 Lord Inquisitor
Sanctuary legend
Sanctuary contributor
Released in 2006 (or 2007, depending on region) and developed by Insomniac Games, Resistance: Fall of man was released as a launch title alongside the PS3. Serving as Insomniacs first attempt at a more gritty realistic shooter, as opposed to their previous more cartoony games Spyro and Ratchet and Clank, the game takes place in the UK in an alternate 1950's timeline. TL;DR Aliens called chimeras invaded Russia then the rest of Europe then the UK. You play as American Nathan Hale helping the UK fight back.

The story plays out in exposition heavy cut-scenes between missions and by collectible intel documents placed through out the levels. The story felt rather barebones, but gave a rather Gears of War vibe to it, in-fact I feel like this was sony's attempt to create their own version of a Gears series, albeit not a particularly good one. The games pace felt slow and anytime the pace felt like it was picking up, it would immediately drop to a a crawl again once the mission was over due to being stuck with a cutscene followed by a loading screen. The lack of a sprint didn't help the situation.

Speaking of controls, the default layout is awkward and required rebinding to become comfortable. Aside from that minor issue the controls were laid out like a standard fps, minus the sprint. The next issue is that even for a console fps, the aiming felt very stiff even after adjusting the sensitivity, so I rarely used the iron sights and just hip fired. The gunplay itself felt very mediocre, with nothing really feeling satisfying to use. All of the guns have an alt-fire mode, though most were pretty useless. For example the shotgun's alt would fire both barrels at once, or the bullseye (the chimeran rifle) would fire a laser target that let its ammo track to the target, regardless of line of sight. Enemies felt like bullet sponges and being shot never really seemed to bother them, especially if shot at range, though some would get staggered when half their health was depleted.

The game looks alright visually, especially for an early PS3 game, however the game suffers from excessive use of brown and grey filters with almost every level looking very washed out and boring. This was a big issue especially on some of the interior levels where it was already difficult to figure out where you were supposed to be going. That's another issue it suffers, lack of direction. Despite being a mostly linear game, I found myself getting lost and unaware of where I was supposed to be going or what I was supposed to be doing, in part due to the washed out look making everything look the same but also because the game never told you your objective, aside from some basic instruction at the start of the mission.

Overall I felt the game was very mediocre, but for their first attempt at this kinda game, I'll give them credit where its due. They tried.