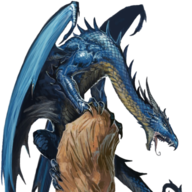 Veteran
Staff member
Founder
Recently, I had to work out how to edit files on the drive so I could copypaste a Soulcalibur 2 save from GameFAQs over to the HDD to skip a shitload of work I already did in ages past. And through my struggles, you will all get to benefit from the fruits of my labor.
1.
So, first of all, we may need to get physical access to the drive to plug it in to your PC. Now, it doesn't matter if you have a slim drive or an original fat drive. If you need to, you can always remove the enclosure relatively easily and get access to the main drive. With a slim drive though, you may not need to depending on what tools you're going to use to plug the drive into the PC. For me personally, I had the fat drive, and since I got a slim 360 a long while ago, the original enclosure was now just in the way. So I just extracted it from the plastic case and threw the case away. Now, if you buy Microsoft's proprietary hard drive transfer tool, you don't need to mess around with the casing and can just plug the original HDD right in. And if you have a slim hard drive, you also don't need to extract the drive from the casing if you're using a USB hard drive dock or are just plugging it directly into the motherboard. I personally used my 5.25'' hot-swappable hard drive bay for this task. (If you have the means, I HIGHLY recommend getting one of these.)
2.
After that, and also one of the most important things of all here is getting the right software to view and edit the drive. Now, if you've done any research of your own, you've probably seen two pieces of software getting name-dropped here and there. Xplorer360 and Xport 360. And guess what. Both are garbage now. They might have been fine back in the day, but now, they're both lacking in features and, if anything else, are INCREDIBLY temperamental on modern operating systems. Thankfully, some fine gentlemen and/or ladies have made another MUCH more superior cross-platform open-source tool for this job called Velocity. You can find it
here
.
3.
From here, it's simple. Load the drive into your PC via your chosen method. Don't worry if your PC doesn't recognize it and it doesn't even show up in Explorer. This is completely normal.
DO NOT INITIALIZE THE DRIVE IN DISK MANAGEMENT! If you initialize it, the data on the drive will be wiped!
Instead, just open up Velocity wherever you extracted its files to. From here, you can do whatever you purposed to do before. The program has a ton of awesome tools. But while you have your drive open here, I
HIGHLY
recommend creating a backup image of the drive so you'll never lose your data in the event the drive starts circling the drain, and also just in case you screw up badly when you're editing any of the data on the drive.
4.
So, to continue with my original purpose, exit out of the Updates window, and then on the top menu bar, click on Tools > Device Tools > Raw Device Viewer. You should now see three partitions. In my case, since I'm editing SC2 save game data which is an original Xbox game, the files we want to edit will be in the Content partition. Specifically the Compatibility > Xbox1 > UDATA folder. (May be slightly misremembering the folder structure but it should be something like that.) The codes on the folders from there correspond to their respective games. In my case, I downloaded Luminaria's save data from GameFAQs
here
. Open the zip file you just downloaded and extract it somewhere. As we can see, the save data already comes in the right folder structure for us. Just copy whatever's in the UDATA folder and put it in the UDATA folder on the drive and you're set.
Last edited: