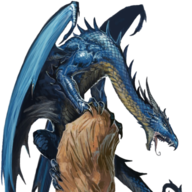 Veteran
Staff member
Administrator
Global moderator
Clan member
If you don't know what this is, just read this thread
here
. This second edition prototype is the much lighter edition, requiring only 26 GB or more to install instead of the decompressed 320 GB. Be warned though that with this install, you will only have 10 GB of free space to work with. If you want to increase it, you'll have to burn another disc with GParted on it to expand the partition all the way to the maximum space your drive can offer. There will probably be one last prototype after this that will be somewhere in between, requiring 64 GB but we'll see what people use mostly first.
Project files: https://ufile.io/pjo37 (2.5 GB Zip) (Files will be deleted 30 days after the time this topic was posted.)
Clonezilla: https://osdn.net/projects/clonezilla/downloads/69909/clonezilla-live-20180812-bionic-amd64.iso/
GParted: https://downloads.sourceforge.net/gparted/gparted-live-0.32.0-1-amd64.iso
Q: What do I need?
- PC with any 64-bit processor and at least 1 GB of RAM
- Blank CD/DVD
- CD/DVD burner
- USB drive with 26 GB or more
Q: How do I install this?
A: Due to the nature of this distro, turning this into a normal bootable LiveDVD will probably not work. Or it might. I'm not sure. In any case, I want to make sure first that this distro will work as expected before trying to put it into an installable LiveDVD. Doing it the Clonezilla way will ensure that the distro is installed EXACTLY how it was, so if there's a problem, it's on my end, not yours, and not with the distro conversion tools. Also, this method isn't actually that complicated at all. If you can figure out how to burn, run, and install a Linux distro from a LiveDVD, you can certainly do this.
1. Download the project files and unzip them anywhere on your PC, but remember the location of them.
2. Download and burn the Clonezilla ISO to a disc.
3. Boot the Clonezilla disc and choose the default menu entry. You may need to change the boot order in your BIOS/UEFI to boot to the disc if your BIOS/UEFI doesn't offer a quick device select screen.
4. Press enter twice to accept both the default language (english) and the default keyboard layout. Follow the prompts and the choose device-image option. Then choose local_dev. You will now be prompted to plug in your USB drive here. Do so. Remember where you put the project files and point Clonezilla to it when prompted. Then choose restoredisk. Pick the image. Then pick your destination USB drive.
5. Before copying the image to the USB drive, REMEMBER. ALL FILES ON YOUR USB DRIVE WILL BE ERASED. MAKE SURE THERE IS NOTHING YOU NEED ON THE DRIVE BEFORE YOU DO THIS.
6. Once it's done, just restart the PC and this time boot into the newly imaged USB drive now. It should boot perfectly to the desktop.
Q: What license is this being released under?
A: This project is released under the standard issue
GPLv3
.
LinuXP Project - Portable Nonlive Linux Mint Variant
Copyright (C) 2018 Arnox
This program is free software: you can redistribute it and/or modify
it under the terms of the GNU General Public License as published by
the Free Software Foundation, either version 3 of the License, or
(at your option) any later version.
This program is distributed in the hope that it will be useful,
but WITHOUT ANY WARRANTY; without even the implied warranty of
MERCHANTABILITY or FITNESS FOR A PARTICULAR PURPOSE. See the
GNU General Public License for more details.
You should have received a copy of the GNU General Public License
along with this program. If not, see <https://www.gnu.org/licenses/>.
Q: What packages are in use?
A: The LinuXP Project uses all the packages
Linux Mint 19 64-bit
does plus these:
XFCE
Links2
GParted
Testdisk
Brasero
Clonezilla
Q: Is there any information provided in the install such as the password or any useful commands?
A: Check your Home directory. Specifically your Documents folder.
Q: It didn't work! Please halp!
A: First things first. Make sure you correctly imaged the drive. The Clonezilla prompts can occasionally be easy to misread. I actually did it myself. Also, remember that you need a USB drive with at least 26 GB and NO LESS than that. Now if you're SURE that you installed it correctly and your USB drive still won't boot successfully for whatever reason, please tell me the specific error or errors and your computer specs so I can help you.
Q: I can't find the wireless icon/tool on the taskbar.
A: It's there but due to the taskbar coloring, it's rather hard to see. It's to the leftmost side of the notification area. Just click around to the left of the leftmost visible icon and you should find it quickly. Left.
Q: It worked! What now?
A: Tell us in this thread! I need to know if it's successful as well so I know I'm making progress.