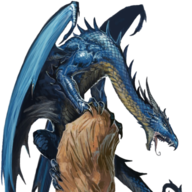 Veteran
Staff member
Founder
Game server maintainer
I just wanna post what I wrote in reply to someone just now.

User: Ocarina of Time is overrated and Hollow Knight is better. Change my mind.
Me: Oh boy oh boy, you're gonna get it.

When OoT first came out, there was NOTHING like it. Not even the other Zelda games were that much help. The transition to 3D was a huge deal. But not only did they contend with that, they needed to completely construct from scratch the 3D look and feel of Hyrule, from the Forest Temple to Ganon's Castle. Every cultural aspect needed to be constructed and added in. And if that all wasn't enough, they had to work around the space limitations of the N64 cartridge. They then took these challenges and did even more with it. They constructed places that are iconic and hold up even to this day. They constructed music that has inspired countless musicians. Simple yet so distinct and beautiful. They created full real-time combat that was fast, responsive, intuitive, and balanced. It was a system that would rightly be copied to numerous different games from Devil May Cry to World of Warcraft. They poured hours of work into deciding and constructing each item to be put into the game. And then they constructed the world to take good advantage of each item in its own way, whether through combat or the environment. They then constructed a story that perfectly matched its targeted userbase, being an allegory for growing up, realizing your potential, and taking responsibility. And all this on the then-graphical-powerhouse, the N64.

I could probably talk about even more things that made the game so insanely good, but I think this is a good place to leave it for now.