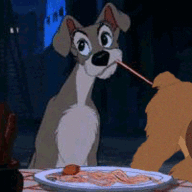 Libertarian Contrarian
Sanctuary legend
I never bothered with a proper introduction because I assumed everyone already knew me on some basic level, but everyone else is doing it so it's my turn.

Hi, I'm signa. Sometimes I'm signa8 because 8 sounded like a good number after signa.

My likes are playing games, hanging out with chill people, and learning about psychology, philosophy and politics through some people that are really good at talking on YouTube. And I've been going outdoors a lot lately so that I'm not completely a tub of lard.

My dislikes are the media, politicians, and people that take anything those groups say seriously.

My turn ons are long walks on the beach and getting caught in the rain.